Nowadays it's so easy to create a website with the intention to earn money from it.


You don't need any technical knowledge, anyone can do it. That's why in 2020 the competition is quite fierce.


Which means that in order to stand out from everyone else and actually start making money with methods like Affiliate Marketing or anything else online you need to invest time effort and money into it.


What is the 100k shout out about?


100K shout out is a completely new platform that provides live training courses and a never before seen software called Ampifire for those that want to generate massive amounts of targeted organic traffic to their websites.


Created by Chris Munch and PressCable, an 8 figure publicity company.


What are the 3 Golden Stones that every online business should have?


1. A Website.


2. Traffic (visitors) to that website.


3. A good sales funnel to convert that traffic into sales.


We already established that building a website is extremely easy and fast to do but how do we get traffic to our website?


Generating FREE traffic from search engines like Google (with 5,6 Billion searches a day) can take time and effort.


You need to know all about SEO, keywords backlinks, social media and you have to invest quite a lot of time into producing enough content to start getting recognized by Google.


This can takes months of hard work without seeing any results for some time. On the other hand, you can always pay for your traffic which does not guarantee the QUALITY of that traffic.


In other words, you need to know what you're doing when it comes to PAID traffic sources or you risk losing some time and money until you learn what works and what doesn't.


Finally, we have the good old sales funnel. Establishing a great sales funnel by yourself can be time-consuming and costly especially if you are dealing with paid traffic methods.


What if there was a team of dedicated online marketers and business owners that can do all the hard work for YOU and get you going with both free and paid traffic sources as fast as possible.


You can start making money online with the help of experts. Does this sound too good to be true?
Not if you already know what the price of 100K shout out is. It's all done for you from building your website to your own personal high converting sales funnels.


Inside the 100k shout out you will get a lot of things such as a dedicated team of writers and entrepreneurs who will produce content for you on YOUR website and they will be focused on generating traffic for you and your website through various social media channels and search engines.


Can it really be that simple to start making $100K a year online with the 100k shout out or is this just another scam that's out to try and get your money.
---
Is The 100K Shout Out a Scam?
---
No, because
Chris Munch
(100k shout out's creator) has a large presence online with lots of valuable courses, training materials and recourses that have already helped thousands of people to make money online.
He and his team have spent 5 years trying to create a never seen before product thus the 100K shout out.


While most of the review websites highlight it as a great and legit way to start making money online, does that necessarily mean that they are all right?


Given the fact that this product has been in the making for 5 years and was recently launched in august 2019 and is still quite fresh, there aren't that many people who have tried and tested it for a long time to let us all know if it's worth it in the long term or not.


Is the 100k shout out a scam?


Not really and here are a few more reasons that drive me to believe that. Most of the "done for you" software products out there are a bunch of overhyped products that underdeliver and in most cases leave the user disappointed or frustrated because of two simple reasons.


1. If it's an automated software that does everything for you, odds are that when something goes wrong (it usually does) there is nothing that you can really do about it.


It's all up to the developers or their team to support, fix and tweak the software when necessary.


This may not seem like a big deal now, but you need to be sure that the product you want to purchase receives its updates on a regular basis.


2. Have you ever stumbled upon a sales video or page with extremely overhyped claims similar to this one?


"Make $427 with this completely automated software that does all the hard work for you.
Just set it and forget it"
Most if not all similar types of exaggeration can put people off, especially those who know better.


When someone ends up buying into the sales page, they would usually end up being disappointed when they find out that it's not as easy as clicking a few buttons and being set for life.


Why is the 100K shout out different?


Let's start by distinguishing the difference between the 100K shout out and other "done for you" systems.


Firstly,100K shout out is not just an automated software.


It's a team of dedicated professionals that focus on building your website, producing SEO content and integrating with social media for maximum organic traffic generation.


With the integrated tool Ampifire that automatically distributes your SEO content into various high traffic blog websites which in turn leads to quickly generating more targeted traffic.


This gives you the opportunity to monetize it with different affiliate products. This is all taken care of by the dedicated team too.


Let's find out more about Chris Munch and his success online.


---
Chris Munch & the 100K Shout Out
---
Who is Chris Munch and is the 100K Shout Out really worth its price? Let's start off by learning more about Chris Munch the creator of 100K shout out.


He is also known as the Co-founder of PressCable which has already helped a lot of people to get a large presence online and make money.


With over 30 different websites that provide services and recourses to people, he is a self-made online millionaire.


His products and services have reached and helped millions of people from all over the world.


According to his LinkedIn profile, Chris Munch has been featured on popular websites like The Sun, Mashable, Wired, BBC.co.uk, and USAToday.


PressCable is kind of similar to the 100K shout out in a way that both platforms focus on bringing more targeted high quality traffic to a specific
website and establishing awareness.
In other words, it's safe to say that this guy knows what he is doing when it comes to traffic generation.


One more thing that's worth mentioning is that this product is sold withing the famous ClickBank marketplace.


This means that if for some reason you end up wanting to get a refund on your money, you only need to let ClickBank know about it and they will take care of everything else.


This can give a piece of mind for any doubts that you might have about the 100K shout out.


Now that we have determined that this software is not a scam, let's dive deeper into it and find out what it truly is all about.
---
100K Shout Out Review
---
Name:
100K ShoutOut
Website: www.100Kshoutout.com


Product Type: Affiliate Marketing Software, Training and Service Providers.


Creators: Chris Munch and Jay Cruiz.


Price: $2497 or 3 payments of $997.


Recommended: Yes but it's not for everybody, I will elaborate below.


Additional Tools: Ampifire. This is a brand new content amplification engine. According to PressCable, this is a never before seen model.


Using the so-called "OmniPresence" campaigns and spreading it throughout the world wide web in a fast and efficient manner.


It's all done automatically.


The 100K Shout Out by itself is an online training that teaches you everything that you need to know to start making up to $100K a year and more.


It's a really powerful training that has taken Chris and Jay more than 5 years to create, perfect and put it out there.


Alongside ampifire you get a mixture between an automated software that takes care of most of the marketing aspect and a dedicated team that is entirely focused on building your SEO content and social media presence to ensure that you are getting quality organic traffic from various channels.


Let's find out more below.
---
Tools & Training Inside
---
The training itself is divided into 3 main categories:


1. A 2-hour complete walkthrough of the entire program.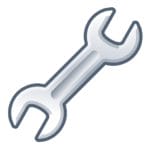 2. Weekly live webinars that give you the opportunity to
interact with the mentors there, ask questions and get help if you need it.
If for any reason you miss out on a webinar, do not worry as you can always access every single webinar that has been created and watch a replay version of it.


3. A well-structured training that is focused on internet marketing and how to make money online.


It's packed with tons of valuable knowledge.


That's not all there is to the 100K shout out.


The bread and butter are with the Ampifire software that's inside the 100K shout out.


---
What is Ampifire?
---
Ampifire is a software that takes care of all the manual work for you.
A team of experts takes care of all the content creation and SEO on your websites to ensure that they reach a massive presence online.


Ampifire then spreads out the content of your website on different channels online to ensure maximum results in terms of awareness and traffic generation.


This is a unique combination of software automation and human interaction.


What's inside Ampifire?


The first thing that you will need to do once inside Ampifre will be to fill out your company profile and all the vital details for your business.


When you do this, Chris Munch and his team will then be able to manually set up and launch your campaign.


Ampifire makes sure that your campaigns, posts, and content are all sent out and published on high authority, niche related websites.


This, in turn, will lead to massive amounts of traffic towards your websites.


With Ampifire you will get your content out onto various websites such as youtube, Vimeo, high authority blog post websites, and all over social media platforms such as LinkedIn, Facebook, Twitter, etc.


Ampifire takes care of content writing, and software automation using artificial intelligence.


It's all operated by a team of experts that set up and do all the hard work for you.


If done alone, it can take months for your website to become a high authority on a certain topic or niche and it could be a while before you start seeing returns on your investments.


To summarise, this is what Ampifire can do for you:


1. Creates and publishes content on high authority niche related websites.


2. Creates and Publishes articles on various high traffic news
channels.


3. Creates and Publishes videos on engines like youtube and video.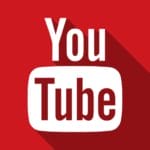 3. Creates a PowerPoint presentation and publishes it on LinkedIn SlideShare.


4. Creates Audio Clips and Puts Them Out on Various
Podcasts Channels for Optimum Traffic Generation.


5. Automatically creates social shares to all the social media channels.


This all adds up to you gaining massive exposure online which then leads to traffic coming your way and with the automated sales funnel campaigns within Ampifire you can easily convert your traffic into sales.


---
Pro's and Con's
---
Pro:
The thing that differentiates the 100K shout out and all the other automated software products that help you make money online is the fact that it's not entirely automated because you have a team of people that manually handles all the SEO and
SMO
work for you.
Combine this with everything else that Ampifire does automatically to distribute your content all over the internet and you get a fully optimized, regularly updated software that makes it as easy as it can be to actually make money online.


Pro: You do not need to be a professional in the field. This software is extremely beginner-friendly.


The training inside 100K shout out highlights everything that you need to know in order to start making money online and covers all the aspects of digital marketing that you would need to know.


Pro: You do not need your own product. You will get a list of all sorts of top-rated products in different niches that you can promote and earn commission based payments.


This is called Affiliate Marketing. In other words, you won't be dealing with things such as customer orders, customer complaints or refunds at all.


Your only objective will be to generate traffic and push it through a sales funnel for maximum conversions. It's all done for you by Ampifire.


Pro: 100% Money back guarantee. If for any reason you decide to get a refund on the 100K shout out you can easily do so without any hassle as ClickBank takes care of it for you. This gives you a risk-free investment opportunity.


Con: The price can be a bit hefty for some ($2500+). That's why this product is only recommended if you are serious about making money online and have the budget to invest in.


If that's a bit too pricy for you, check out this Free Alternative Here.


Con: It's not a get rich quick scheme. They claim that with the 100K shout out you can create a profitable online business that can generate you $100K a year.


While this is entirely doable and completely realistic, what you need to realize is that it will not happen overnight.


Yes, most if not all the hard work is already done for you, but it will still take some time before your websites and content start to generate traffic for you.


---
Who is it For Really?
---
If you already have some general knowledge about SEO, then you probably know that establishing a presence online and creating a good relationship with Google via your website can take some time and effort into regularly creating and posting content, doing keyword research,
investing time into backlinks and social media exposure.
On top of that, it can take months of hard work without seeing any results as SEO takes time.


The 100K shout out is for anyone who wants someone else to handle all of the hard work for them in exchange for money. It's true that the price is a bit expensive ($2500+), but the service they provide is extremely valuable, rewarding and time saving thus making it absolutely worth the investment.


If you recognize the fact that it will still take a bit of time to see results with the 100K shout out then achieving a 100K yearly income is entirely realistic and absolutely possible with this product.


If it's too expensive for you, then check out this Free Alternative, Here.
---
Conclusion
---
The 100K shout out and Ampifire combine the power of software automation and manual SEO work into a never seen before service online.


It takes care of all the hard work for you and makes sure that you start to generate traffic through Google, social media and a ton of different niche related high authority websites giving you the perfect shout out.


In other words, if you are willing to pay $2500+ you will get access to a team of SEO and SMO experts that handle all the manual work for you AND a automated software that takes care of the marketing side of things by generating campaigns, launching them for you and by distributing your SEO content throughout the world wide web.


This model makes it entirely possible to generate $100K a year online and as long as you realize that while all the hard work has been lifted out of your shoulders, you still need to be a bit patient as even with a full-on team working for you, SEO will take some time to see results.


In other words, this is not a get rich quick scheme. It's just the easiest affiliate marketing model that's out there right now in 2020.


There's a cheaper alternative to generating FREE organic traffic and building an online business.

---