Welcome to my Tube Money Masterclass review. Can you really start making money on Youtube with the help of Dylan MIller, or is this another scam to avoid?
Here's what you need to know. According to the sales page, you don't have to show your face, use your voice, or record anything. You can skip through all of that and still make a killing on Youtube. 
Tube Money Masterclass is all about focusing on creating a Cash Cow channel that's focused entirely on making money.
You pick one of the top 10 most popular niche markets, outsource some of the work, download videos that already exist online, and upload them on your channel.
It sounds relatively straightforward. However, there are many things worth considering before diving into this program.
By the time you're done here, you will know exactly what you're getting into, without any hype or exaggerated income claims.
Ready? Let's get started…
Tube Money Masterclass Review Summary
Product Name: Tube Money Masterclass

Product Type: Youtube Channel Creation & Monetization

Product Owner: Dylan Miller

Product Price: $497 or 3x $299

Overall Score: 70/100

Recommended: Not For Everyone!

Summary: Tube Money Masterclass is a six video course that shows you everything you need to know about creating, growing, and monetizing a Youtube channel.

Most people are way too shy or have a bunch of excuses NOT to show their faces when creating videos. That's one of the biggest obstacles people face. It's also stopping most people from ever getting started on Youtube.

Dylan Miller knows this, which is why he made this course. There are a bunch of successful students already.

Some have even reported success in as little as 5 days of getting started. Can this be you? Probably, but most likely not.

This is a proven method taught by many successful Youtubers. However, there is a lot of work involved.

You need to research the most watched videos, your competition, and the likelihood of people finding your content using the search option on Youtube.

You have to hire voice actors and pay for optimization tools that can help with your video creation and optimization.

At the very least, you need about $500 on top of the $497 for the training course. In my opinion, there are much more cost effective, and easier ways to earn passive income online.
What is Tube Money Masterclass?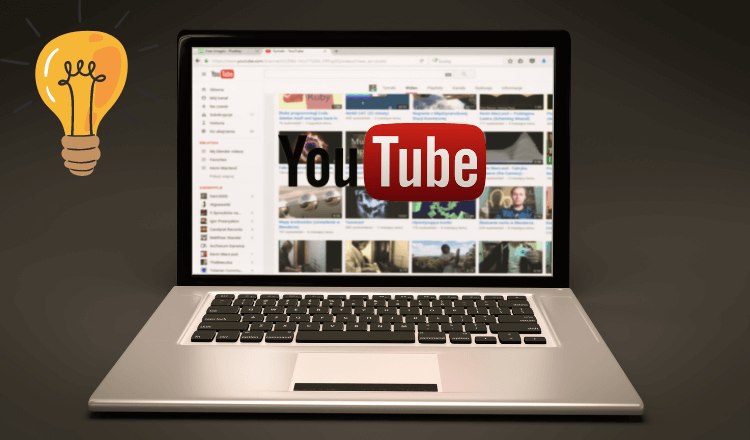 Tube Money Masterclass is all about becoming viral with your Youtube videos. Everything is outlined in a step by step manner.
This includes what niches to pick to increase success odds, keyword research, video optimization techniques, and access to a Facebook group with other like minded individuals.
Dylan calls this approach the Cash Cow strategy. It works like this. First, you find an idea for a channel that will appeal to a broader audience.
The easiest approach is to do a series of Top Ten videos. Top 10 strongest humans, for example.

Top 10 coldest places on Earth. Top 10 highest paying skills online. You get the point. The second step is to download free stock footage from a bunch of websites like Pexels.com.
You put them together in a single video, hire a voiceover actor, upload your work on Youtube, optimize the videos and activate AdSense when you become eligible. 
It's a simple to follow process that requires technical knowledge and tons of hours in prep work.
Is Tube Money Masterclass a Scam?

Tube Money Masterclass is NOT a scam. It's a legit training course that follows a simple process that's been proven to work for many Youtube channels.
It's difficult at first, but it gets easier as you get more familiar with the technical aspect and the work process in general. Here are some of the things you need to figure out to get this business model to work.
Where to find footage? What's the perfect video length? What should the voiceover actor say? How to get ranked fast? How to optimize the videos correctly? How to get paid? All of this is covered in Dylan's Tube Money Masterclass training.
You need to use your own initiative and figure out a way to get as many views as you can in the shortest time possible. The blueprint to do that is there, but you have to follow everything and do it right.
There are no real guarantees that this will work. However, the risks associated with this business model are very real. You may end u wasting a bunch of money in the process of trying to make some. 
Beginner's Alternative: Compare This Business Model With Making YT Videos
How Much Does Tube Money Masterclass Cost?
Tube Miney Masterclass costs a one time fee of $497. There is a split payment option. You can pay in 3 monthly installments of $299 each. This will increase the total cost of the course to $897.
Can You Get a Refund?
Yes. There is a 90 day money back guarantee policy in place. You can get a refund within that timeframe.
What I Like About Tube Money Masterclass
1. The Business Model is Not Saturated. At least not yet. There are many creators on Youtube, but much more consumers that will gladly watch your stuff over other people's as long as you do the work and create high quality videos.
2. You Can Get Your Money Back. That's a great thing. It shows how confident Dylan is with his program.
What I Don't Like About Tube Money Masterclass
1. The Costs Can Add Up. Worst case scenario, you risk wasting months of your time and a whole bunch of money on a project that doesn't yield any results for you. 
If you're a beginner, you don't know if this is the correct business model for you. Yet. That's why there is a bigger degree of risk for you compared to other, more experienced people that already know a thing or two about making money online. 
That's why, on the next page, I will show you the exact four step system I'm using to generate up to $1K per SINGLE sale of a product I don't even own myself.

On complete automation. On top of monthly recurring revenue. True passive income. You can start for free and invest NOTHING.