Welcome to my Wealth Assistant review. Can you really automate wealth generation with the help of Ryan Carroll and his team, or is this another scam to avoid?
Here's what you need to know. This is a done for you service, where all you have to do is pay the team behind Wealth Assistant and they will handle everything for you.
This includes inventory, fulfillment, setup, advertising, customer support, etc. You don't have to lift a finger and can become profitable within a year or get your money back. That's the Wealth Assistant guarantee.
The catch? You probably won't be able to afford to invest in this venture. Ryan knows this, which is why they have a system in place that can help you get credit.
Is it risky? It sure is. 
Read on to fully understand what you're getting into.
Wealth Assistant Review Summary
Product Name: Wealth Assistant

Product Owner: Ryan Carroll

Product Type: Done For You Amazon Store

Product Price: $20 – 50K (Presumably)

Overall Score: 50/100

Recommended: Not For Everyone!

Summary: Making money online as an Amazon seller requires a significant financial investment and many hours of prolonged work.

You need to research what customers are looking for, what the competition looks like, conduct quality checks on your products, establish a good relationship with your supplier, and more.

With Wealth Assistant, you will have to spend a lot more money, but you don't have to worry about doing ANY hard work whatsoever.

According to Ryan Carroll, your job will be handled by an 8 figure expert staff that does this for a living. If you don't make at least $50K within 12 months of enrolling in the program, you will get your money back (or so they say).

Unless you have tens of thousands of dollars available, you will be encouraged to incur debt, max out your credit cards, etc.

This will increase the risks associated with this business venture significantly.

That's why, in my opinion, there are much better, cost effective, and beginner friendly ways to start making passive income online.
What is Wealth Assistant?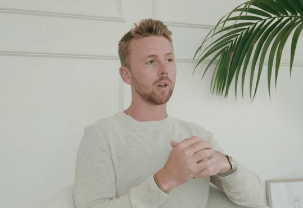 Wealth Assistant is a modern passive income generation model. In his own words, Ryan Carroll says that they are opening new doors to untraditional assets that outperform traditional ones like stocks and real estate. People need more money, and the best way to earn them is passively.
That's what this business model offers. In his video presentation, the CEO and founder of Wealth Assistant, Ryan Carrol, almost makes it sound like he and his team are the first people to offer a similar service. 
On the contrary, many organizations and businesses specialize in handling everything for you. Just One Dime is one such example. 
Ryan's idea is for his clients to get to a point where they don't have to worry about money anymore. It won't happen right away, and it can take up to a few years to get to that level of financial freedom.
Is Wealth Assistant a Scam?
Wealth Assistant is not a scam. It looks like a very legit and real service providing company. However, the business model can be very risky, despite it not looking like that at all. 
First of all, unless you have over 50K to spend on inventory and for someone else to run your entire Amazon business for you, you will have to take out credit loans and take on debt. 
Ryan Carroll has a close relationship with a company called Pennington Consulting. They specialize in offering working capital to business owners. You can get up to $150K. 
What's the worst thing that can happen, you ask? You can end up wasting a LOT of money and get into huge debt, even if Ryan and his team give you a refund as per their money back guarantee.
You won't get reimbursed for the ad spent, all the inventory that will be purchased, and any additional costs that will occur. The risk is huge and can easily be avoided, especially when you're trying to make money online.

Beginner's Alternative: Compare This Business Model With a Done For You Amazon Store
How Much Does Wealth Assistant Cost?
Wealth Assistant is a very expensive service. The price can be anywhere from $20K to over $50K. The only way to find out how much it will cost is to get on the phone with one of the closers.
Their job is to convince you that you're making the right decision in enrolling and to help you justify the huge amount of money that you will have to spend on this venture.
What I Like About Wealth Assistant
1. No Hard Work. The automation model allows people with lots of money to bypass all the hard work that comes with running an Amazon store.

2. Money Back Guarantee. You can never know for sure how legit similar clams are. If this refund guarantee is what it looks like, that's a good thing.
What I Don't Like About Wealth Assistant
1. It's Very Expensive. You need to spend tens of thousands of dollars to get started. The costs associated with running an Amazon store are one of the highest in the online world.

They have income statements in place for everyone to see. One client's net profit for the year 2021 was about $40K. In comparison, the total revenue and gains were over $426K. The combined expenses for running an Amazon store were nearly $367K.
2. It Has a Revenue Share System in Place. You will ALWAYS share a percentage of your revenue with Wealth Assistant. This will decrease your earnings even more. 

3. Not The Best Alternative For Beginners. The risks are too big and the rewards are too small. In my opinion, there are way better ways to start earning passive income online.
On the next page, you will see the four step blueprint I'm using to bank up to $1K per SINGLE sale of a product or service I don't even own, on top of monthly recurring revenue. It's all automated, and you can start without paying ANYTHING.