Welcome to my Lurn review. Can this platform really help you with making money online, or is it another scam to avoid? Here's what you need to know. The founder of Lurn is Anik Singal. A very well-known coach in the internet marketing industry.
Inside his platform, you can expect to learn various make money online methods such as email marketing, copywriting, personal development, business management, SEO, running paid ads campaigns, and more.
With the help of experts like Dave Kettner, Ty Cohen, and many more, Anik has created an all-in-one platform for all types of entrepreneurs.
However, things are about to change inside Lurn. The founder has announced that he will be making a shift in his platform and focusing his efforts on helping coaches, consultants, and service providers. 
Read on to find out everything about this platform, its training quality, and all the free courses you can still partake in.
Lurn Review Summary
Product Name: Lurn

Product Owner: Anik Singal

Product Type: Make Money Online Educational Platform

Product Price: Free to Thousands of Dollars

Overall Score: 70/100

Recommended: Yes!

Summary: Lurn is the product of Anik Singal. Over many years, he has created an abundance of high-quality content inside his flagship platform.

He knows the true importance of forming partnerships and networking in this industry, which is why there are MANY guests inside Lurn that teach various methods for making money online.

Print on demand, kindle book publishing, affiliate marketing, freelancing, and even real estate

.Personally, I'm a big fan of Anik and everything he stands for. His platform, Lurn, has helped over 525K students, and many of them are already wildly successful.

However, I also think that many of his courses and training programs are overpriced. I know that you can be successful without shedding thousands of dollars because that's exactly what I did.

In my opinion, there is a better, cost-effective way to create a highly profitable online business.
What is Lurn?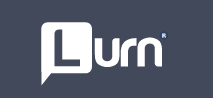 Lurn is an online (& offline) transformational home for entrepreneurs everywhere founded in 2004. Throughout the years, the platform went through many changes in its content and aesthetics.

There are some core pillars that absolutely ANYONE involved in internet marketing needs to know, adapt to, and implement in their day-to-day operations.
Things like mindset, traffic generation, funnel building, conversions, persuasion, and networking. There's a ton of free information available on this platform.
It can help you get a feel of what's it like to be paying member and give you tons of value without asking in return. That way, people will be much more inclined to dive into one or more of the paid courses.
Is Lurn a Scam?

Lurn is NOT a scam. It's the byproduct of someone that knows what it's like to spend countless hours in front of the screen and trying to make this internet thing work.
Anik knows the struggle and the difficulties one has to overcome to succeed. He also knows what it's like to be at the top, lose it all, and come back up again.
The fact that he's managed to develop a bunch of systems that he uses to earn millions of dollars does not mean that he was born with a silver spoon.

On the contrary, he had to fight, fall down, crawl, and rise up again to get to where he is now. Mad respect for the guy.
Beginners, intermediates, and even some experts can learn a thing or two about making money online from him.

The problem with hosting so many training courses and educational programs in one place is that many of them will become outdated over the years.
It can be very difficult to keep track of all of them and ensure that the information inside still works. And the really good courses are quite expensive.

See This: The Four-Step System I'm Using to Bank Up to 1K/day On a Budget
What's Inside Lurn?
Inside Lurn, you will see over 100 courses around the topic of making money online. There are both paid and free training programs inside.
Some of the most popular ones are Digital Bootcamp, 7 Figure Master Plan, FB Bootcamp, Inbox Blueprint, SEO Crash Course, Free Traffic Bootcamp, and Amazon Bootcamp. Each course has anywhere from 21K to over 55K enrolled students. 
Most of the aforementioned courses are 100% free. This is proof that people love getting free stuff. Lurn can be divided into 3 main sections. Training modules, a community that is not that active, and coaches. 
Signing up is very easy and straightforward. You need to put in your name, email address, and password. If you are a complete beginner and don't know where to start, you can greatly benefit from the core modules. There are four of them and they cover the following: 
1. Mindset.
2. Turning an Idea Into Profit.
3. 21 Days of Entrepreneurial Bootcamp.
4. Monthly Skill Mastery Training.
How Much Does Lurn Cost?
Lurn is a platform with a plethora of courses and programs. Some are free, others will cost you. You can buy courses that start from as little as $7 and go up to $997. 
Can You Get a Refund?
Yes. There's a 30-day money-back guarantee for all online purchases and a 7-day refund policy for all service-based purchases.
What I Like About Lurn
1. It Has Everything You Need. There are tons of courses inside that cover various topics around making money online. You can tap into Facebook, Instagram, Google, and Amazon. You name it. It's there.

2. Anik Singal is The Real Deal. He is a highly experienced and motivated individual who knows how to put out high-quality content for his viewers and audience.

3. You Can Get a Refund. Anik is confident in his products. The refund policy is proof of that.
What I Don't Like About Lurn
1. Expensive Courses. The truly valuable courses that focus on advanced methods are expensive. You can easily end up spending thousands of dollars on them.

2. Some Tools Don't Work. The platform needs a few adjustments. 

3. Not The Best Alternative For Beginners. Due to the expensive price tags on most of the highly valuable courses, I don't think that Lurn is the best alternative for beginners. Not when I know you can achieve financial freedom in a very cost-effective and highly rewarding way.
On the next page, I will show you the four-step system I'm using to bank up to $1K per SINGLE sale of a product I don't even own, on top of monthly recurring revenue. On autopilot. Without spending any money on ads.