Welcome to my High Ticket Siphon review. Is this just another scam or can Brendan Mace really teach you how to become a successful internet marketer? In his program, Brendan claims that he will teach you how to earn huge commissions in just 3 easy steps.
Here's what you need to know about this program. It has an affiliate structure in place that pays people who promote it.

This means that you can stumble upon biased reviews that praise this program like it's the best thing that happened on the internet without providing you with any REAL VALUE that can help in making the buy or no buy decision.
Let me be completely transparent by letting you know that I'm not going to offer you a thousand low-quality eBooks for joining through my affiliate link because there isn't one. In other words, I'm not here to pitch or sell anything.
Ready? Let's get started…
High Ticket Siphon Review Summary
Product Name: High Ticket Siphon

Product Type: Affiliate Marketing Software

Product Owner: Diego Hernando, Endorsed By Brendan Mace

Product Price: $12.93 + Upsells

Overall Score: 25/100

Recommended: No!

Summary: High Ticket Siphon is a software that Brendan Mace is actively promoting as his own, and it involves the broken link method.

That's when you find links on the internet that are leading towards expired domain names.

The software and the training inside shows you how to find broken links on big Youtube channels that generate a lot of views.

By "hijacking" the domain name and claiming it as your own, you could potentially make a lot of affiliate commissions.

The idea is to find products and services that have affiliate links attached to them, which will allow you to earn commissions each time someone buys these products and services.

Once you have that in place, you can use High Ticket Siphon to find Youtube videos in the same niche market as your affiliate offers that have broken links on them, claim these links as your own, and profit from all the traffic, and sales that you will make.

The business model does work, but the software itself does not work that well, and the possibility of it getting an update, is highly unlikely.

There's also the problem with all the upsells that come along once you purchase High Ticket Siphon.

You should know that in order to access the FULL version, you will have to pay at least $37 more, and that's excluding all the other upsells that can add up to hundreds of dollars.

Furthermore, the business model is not sustainable at all, which means that you can't expect to earn a lot of money online for a considerable amount of time.

I don't think that High Ticket Siphon is a software that truly helps beginners create a sustainable income, and the price tag on ALL of it is way more than you would expect.

There are better, and more cost-effective opportunities out there that can help you create a passive income business online as a complete beginner.
What is High Ticket Siphon?
High Ticket Siphon is a software that Brendan Mace is presenting as his own, but it actually belongs to someone else, and the reason for that is because Brendan is a well known digital product creator with hundreds of product launches, and a big following online. 
High Ticket Siphon is a software that can supposedly help people find broken links that lead to expired websites, which you can buy, and use as a way to get exposure to your affiliate offers and bank commissions. 
This is not something unique to the market, and there are other similar products out there, such as My Traffic Jacker 2.0 where you can also learn how to identify expired domains, but at a more advanced level.
The truth is that this is a LEGIT business model that does work, but there are a few additional things that you definitely need to consider in advance before you decide if this is for you or not.
High Ticket Siphon's sales page failed to mention a lot of things including HOW you will make money online with this software. It's way too hyped up, claiming how easy it's all going to be for you, as long as you pay up.
The reality is a bit different, and here's why. First of all, I want you to consider the following. Imagine that you start implementing what you're being taught inside High Ticket Siphon, and you "hijack" expired domain names that have links on big Youtube channels.
What happens, after the owners of these channels realize that someone is literally SIPHONING from THEIR viewers, and leading them towards something entirely unrelated to that channel?
They will probably take these links out from their Youtube videos, which will leave you holding your pockets.

Not to mention all the unnecessary trouble that you could potentially get into with the owners of these Youtube channels. 
Just like everything else that's out there, the software itself is not perfect, and in some cases, you can find that it does not give you accurate results.
Is High Ticket Siphon a Scam?
No, High Ticket Siphon is NOT a scam, but the sales page can definitely MISLEAD people into thinking that this software is something that it's not.

The reason for that is because it was created mostly for beginners and those that are just getting started with making money online.

That's why you can see a lot of hype around High Ticket Siphon, and UNREALISTIC claims that you can start making fast and easy money with this software, that are just not true. 
If you disregard all that exaggeration, you can understand that this software comes with a lot of disadvantages that almost NO ONE talks about.

That's because they are bad for sales, and since there's a big juicy affiliate commission that's waiting for every person that decides to promote this software, the internet is filled with FAKE positive reviews, that are trying to squeeze out your money.
That's why it can be very easy to get lured into buying High Ticket Siphon with high expectations and end up being very disappointed in the end.

There's also the problem with the fact you won't be getting any support from anyone if you ever need help with anything.
This is not something that they will mention to you on their sales page, but those are the facts. The reason I'm saying this is because, Brendan Mace has many digital product launches, and it would be impossible to help members of each one.
Also, you should not expect any software updates, because Brendan has a history of neglecting his old products.
Is Brendan Mace a Scam?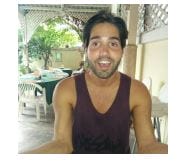 Brendan Mace is NOT a scam, but there is a lot of controversy around him, and here's why.

He is a serial product launcher and has been launching new products every month for the past couple of years now, which means that there are hundreds of them out there.
You can see many of his product launches inside the WarriorPlus marketplace. Even though he does manage to make a ton of sales, that does not mean that most people are happy and satisfied with their purchase.

As you are about to see, the overall rating on Brendan Mace's digital products is not that great.
The reason why he is able to generate that much money online, even with low-quality products and services is simple.

Instead of trying to get traffic (web visitors) to his offers, he leaves that task to all the eager affiliate marketers, that are willing to promote High Ticket Siphon and all of his other products on a consistent basis.
In other words, Brendan Mace is focused more on getting more affiliates to promote his products, than anything else, which is one of the reasons why you can see so many biased and one-sided reviews of many of his products.
By the looks of it, most of his product launches are either rehashed versions of themselves or copied from some other digital product creator in his network.
What's Inside High Ticket Siphon?
In order to better understand what High Ticket Siphon has to offer, here's a full breakdown of everything that you can expect inside this affiliate marketing software.
Broken Link Search
The broken link feature inside High Ticket Siphon can help you find Youtube videos that have broken links in their descriptions.

The process is fairly simple. All you have to do is enter a keyword in the search bar, and it will show all the relevant Youtube video results.

Not all of them will have a broken link inside the description, which is why you need to look out for the videos that are marked with blue. Those are the ones that have broken links in them.
Once you identify broken link opportunities, you can save them to your campaign, that you will use later on.

By doing that you will ensure that you can save everything that you think can benefit you.

Some videos might not have that many views, while others can have a lot of them. You wouldn't want to find something really nice, only to end up losing it later, right? That's why it's important to save your campaigns.
DFY Pre Approved High Ticket Commission Offers
With High Ticket Siphon, you will get access to some products and services in different niche markets, without having to go through the approval process.

Some product owners set out specific requirements for every affiliate that wants to promote their products.

It's not impossible to get approved, but it can take some time, and in some cases, you can even be rejected.

All of that can be bypassed, because you will get access to some pre-approved DFY (Done For You) high ticket commission offers, that can land you up to a thousand bucks per sale.

The idea behind the high ticket commissions is that you only need to make one or two commission sales in order to have a solid flow of income for yourself. 
Video Tutorials
There's a bunch of tutorial videos that show you how to navigate around the platform, so you should check them out once you're inside High Ticket Commission.

They will guide you through the entire process that it takes to embed your high ticket offers, into your newly purchased domains.
How Does High Ticket Siphon Work?
High Ticket Siphon works in a simple way. Here are the 3 things that you need to do in order to make this software work for you.
Step #1 – Find Your Broken Links
The first step is to identify broken link opportunities by using the research tool that's provided inside the software.

You insert a keyword of your choice, and then you will be presented with results that show all the Youtube videos that have broken links, related to your keyword.

For example, if you searched for weight loss, then you will be presented only with videos related to that specific niche, and nothing else.

You can also see all the relevant details for each video, like all the views, likes, shares, etc.
Step #2 – Buy The Domain Names
Once you've found your videos, the next step is to buy the domain names associated with the broken links.

It's not difficult to buy these domain names. You have to look for places where you can do that, and the first one that comes to mind is Namecheap.

Over there, you would need to verify that the domain name is actually expired, and there's not some sort of other problem that's causing the website to be down.

Once that's done, you will have to buy that domain and the prices can vary a lot. The domain name could be as cheap as $10/Year, or it can go as high as $1K/Year or more.
Step #3 – Money Pages
The final step is to customize your money pages and attach them to your website so that every time someone clicks on the links provided in the descriptions of your chosen videos, they will be redirected to a money page with all of your affiliate links inside, which can potentially result in you making sales, and generating revenue online.
High Ticket Siphon Price, Upsells & Refunds
High Ticket Siphon comes with a price tag of $12.93 but there are a lot of additional upsells that come along the way.

With that purchase only, you will have limited access to the software, which means that in order to take complete advantage of High Ticket Siphon, you will have to pay more than the front end price, and that's just the start. Here's a breakdown of all of the upsells.
Upsell #1 – High Ticket Siphon Pro ($37)
This upsell will remove all the restrictions that you will have when accessing High Ticket Siphon, like being limited to a set number of searches and more.

There's no real value in getting the limited version only, but you get to know that only that AFTER you buy the front end offer.

I don't know about you, but this kind of shady marketing leads me to believe that all Brendan Mace is looking to do is make as much money from people as he possibly can.
Upsell #2 – Done For You ($197)
In order to successfully generate high ticket sales, you will have to set up some pretty decent landing pages and make sure that everything is exactly as it should be.

This can be a challenging task, that's why Brendan Mace offers to get that taken care of you, by presenting you with a ton of additional done for you pages, resources, and everything else that you would need to start banking up to $1K in commissions.

These DFY resources are probably not of the best quality, and that's solely based on everything else that I know about High Ticket Siphon and Brendan Mace so far.
Upsell #3 – Unlimited Traffic Program ($197)
This upsell will let you put your pixel on their sales page, which can let you siphon some of that traffic for yourself, and earn commissions from that.

On top of that, you will get about 4 hours of video content about Google ads, and running paid ad campaigns in general.

Keep in mind that running paid ads online can be risky, and expensive. Just because you invest a ton of cash for ads, does not guarantee that you will be profitable, even with the best training that's out there.

That's why it's important to really know what you're doing or you risk losing a lot of money.
Upsell #4 – Infinite Profit Sequence ($77)
This upsell will present you with over 200+ done for you campaigns. Infinite Profit Sequence will make sure that you never run out of money campaigns that can potentially help you make more money, by tapping into even more different products and services.
Upsell #5 – High Ticket Integrations ($67)
This upsell can make sure that you get approved by high ticket affiliate offers, so that you can get your affiliate links, without going through the approval process.

You will get instant access to a bunch of high ticket affiliate offers, which means that you can easily integrate them into your money pages, and your campaigns inside High Ticket Siphon
Upsell #6 – License Rights ($167)
This upsell will give you access to the license to resell rights for High Ticket Siphon. This means that you can sell, and promote this software as your own, and you get to keep all of the commissions, and sales for yourself.

It's undisclosed, however, if that applies to all of the upsells that come along with the software, so you should be mindful of that too.
Can You Get a Refund Of High Ticket Siphon?
Yes, you can. There's a 30-day money-back guarantee that can cover you in case you decide to refund this software. Since it's listed on the WarriorPlus marketplace, this means that your money is even safer from fraud, because they kind of take this thing seriously over there.

It's important to note, however, that this refund policy MAY NOT apply to all of the upsells, so you will have to look at each one individually to determine if they have one or not. If there's no info about a refund, then there probably isn't one, so you should definitely NOT get that confused, or it could cost you more money than you would think.
What I Like About High Ticket Siphon
1. It Shows You a Legit Business Model. This model does work, so it's definitely safe to say that if you don't know much about profiting from broken links on Youtube, you can learn a thing or two with this program.

2. You Get Pre Approved. This can be an advantage, especially for beginners, because sometimes it can be impossible to get approved by some of these products and offers, simply because they're looking for more experienced marketers.

This applies to a lot of high ticket programs out there, so this can give you some sort of a competitive advantage over others.
3. Refund Guarantee. The refund guarantee that's in place is probably a good thing because it ensures that people can get their investment back.

This can provide safety to buyers and ensure that they can claim their money back if they end up being disappointed with High Ticket Siphon.
What I Don't Like About High Ticket Siphon
1. The Sales Page is Way Too Hyped Up. If you're a beginner then you can easily get misled into thinking that you can make up to a thousand daily, very fast, and easy with High Ticket Siphon. The sales page is way too exaggerated and misleading for a lot of people.

2. This Business Model is Not Sustainable. Buying expired domain names all the time is an investment on its own, and on top of that, there's no telling when some of these links that are going to potentially be bringing you traffic are going to disappear.

What if the owners of these channels catch on to what you're doing. Do you think that they will continue to let you take away their traffic, and use their channel as a marketing platform?

This means that you will be spending tens or even thousands of dollars, buying domain names that soon may not even be worthwhile anymore.

This is definitely not a sustainable business model or something that you can do for a long period of time, and expect to be profitable. It's questionable if you will even get results with High Ticket Siphon using this method in the first place.

3. You Get The Lite Version. You don't even get full access to the whole thing. If you want to unlock everything that High Ticket Siphon has to offer, you will have to invest $37 more, and that may not even be refundable.

This is a questionable marketing tactic, and it's more than obvious that all they want is your money and as much of it as they can get.

Every step of the way will cost you even more money, and before you know it, you can end up investing hundreds upfront for something that may not even work in the first place.
4. Too Many Upsells. Not only that there's a bunch of upsells, but all of them are way more expensive than the front end product, and most of them are needed in order to get the best out of High Ticket Siphon.

This means that if you want to take advantage of everything that his software has to offer you will have to invest hundreds of dollars.
Do I Recommend High Ticket Siphon?
Not really, and here's why. High Ticket Siphon looks like the ultimate solution for making easy money online (a lot of it) even as a complete beginner.

The sales page leads people into thinking that this software is something that it's not. Although you will get something out of your money, your expectations will be heightened a lot by the hyped-up sales page.

The reality is that you will get a software that can help you find broken links on Youtube videos that have a lot of views.

You will take advantage of these links in the video description by buying the associated expired domain name, and putting up a landing page of sorts with your own offer.

This can work, and people have been known to make money online from that, but there are consequences to it, such as the fact that this business model is not reliable at all.

As soon as the Youtube channel owners catch on to what you're doing they will remove their links from their videos, which will result in you losing money.

Not to mention that you're also misled into thinking that High Ticket Siphon is going to be cheap, when in fact Brendan Mace has prepared a fair number of expensive upsells and even a pro version of his product, that unlocks it fully.

If you don't want to spend hundreds of dollars upfront for an unreliable business model that may or may not work for you, then you should see this alternative.

Over there, you can learn how to create a sustainable passive income stream using a simple yet incredibly effective blueprint that so many neglect and lose out on that opportunity forever.