Welcome to my Automation Edition 2.0 review. This is Trevor Berke's brand new program that can show you how to tap into the massive $14.3 billion credit industry. 
Apparently, you can start generating as much as $5K per month in passive income. The price tag for Automation Edition 2.0 is pretty big, that's why you need to know exactly what you're getting into before you make a decision.
Let me point out that I'm not affiliated with this program or Trevor Berke in any way, so don't expect a thousand low quality bonuses as an ethical bribe for joining through my links. 
Ready? Let's get started…
What is Automation Edition 2.0?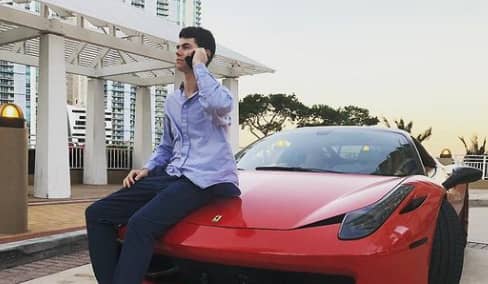 Automation Edition 2.0 is a high ticket training program that will show you how Trevor Berke and many of his other students are making money online.

They do that with Automated Credit Repair. Unlike shady crypto or trading business models, this is as legit as it gets, says Trevor.
According to him, you don't need any special skills like selling and building a website. You don't have to spend long hours grinding and hustling either.

If you can position yourself and get surrounded by people that NEED what you're offering, the service will sell itself. 
All you have to do is join a bunch of groups to find leads and prospects, start interacting with them, and get paid.
How Does Automation Edition 2.0 Work?
The process is simple. You find people that are looking to get their credit score fixed on social media.

That should be easy enough as there are many groups on Facebook that are all about that. Then, you can give away a lender list that Trevor Berke has prepared for you as a lead magnet. 
When prospects leave their email in exchange for the lead magnet, an automated sequence of messages will start hitting their inbox and ask them to book a credit consult call.
When you get to the call, you should emphasize all the negative things on their credit report and suggest correcting them for a fee.

When you've delivered on your promise, you repeat the whole process with the next client.
If you don't want to do any of the manual labor, you can outsource your consult calls and everything else that's needed to increase someone's credit score. It's all outlined inside the training.
Is Automation Edition 2.0 a Scam?
No, it's not a scam. Automation Edition 2.0 is a legit program that can show you a real business model. However, it's not going to be as easy as it seems. 
Even if you decide to outsource all of your hard work to other people, you would have to hire, train, watch over, and make sure that they perform to your standards.
Otherwise, your clients will be disappointed with the service and you will end up with one more failed business attempt in your portfolio.

The other way is to learn how to do everything yourself, which will cost way less, but take more time and tons of effort. 
That's why I think that there are much better and cost effective ways to start a profitable passive income generating business online.
Alternative: Compare This With Fixing People's Credit Scores
Who is Trevor Berke?
He's the self proclaimed "Credit God" and the creator of Automation Edition 2.0. According to Trevor Berke, he has multiple highly successful businesses and has consulted for an eight figure company.
It looks like he has helped a lot of people achieve financial freedom with this business model.
What's Inside Automation Edition 2.0?
The new Automation Edition 2.0 course comes with seven modules in a video format.  The first one is all about mindset, then laying the foundation, using the Money Leverage System, building your business, and finally, launching your system. 
You also get four one on one coaching calls with Trevor Berke or one of the representatives. That's excluding the weekly group calls that you will have access to inside the private Facebook group.
Joining the community can be a great way to interact with like minded people and learn from each other. On top of that, you will get access to expert success agents that will be there to help you every step of the way. 
How Much Does Automation Edition 2.0 Cost?
$1,997 or three installments of $997. This is a high ticket course and coaching program, but it's not the only cost that you need to think about.
One of the bonuses inside Automation Edition 2.0 offers to give you the exact ClickFunnel that Trevor Berke and his team used. The ClickFunnels software starts at $97/Month and goes up to $297/month.
Can You Get a Refund?
Yes. According to the refund policy, you can get your money back within 180 days as long as you schedule and attend all four one on one coaching calls and update your Success Tracking Sheet daily and share it with Success@AutomationEdition.com.
The way I see it, if you forget to record your work for a single day, you automatically forfeit your right to get a refund.
What I Like About Automation Edition 2.0
The Business Model Works. It's NOT a brand new way to earn passive income, as the founder claims, but it is a very real and legit way to create a profitable business.

You will be offering a service that MANY people need and a solution to a problem that many people have.
What I Don't Like About Automation Edition 2.0
It Looks Way Easier Than it Actually is. The free webinar presentation for AE 2.0 makes the entire business model look way easier.

Some people may even get the wrong impression that all it takes to succeed is to cough up the $2K for enrolling in this program.
You will need to hire temporary workers, keep a close eye on them, pay them, and invest in software to help in your journey. In other words, you're looking at way more than $2K just to get started.
That adds an extra layer of risk that you could otherwise avoid by following one of the many alternatives to starting a wildly profitable online business.
For example, you could be earning up to $1K per sale for promoting a SINGLE product or service you don't even own, without spending anything upfront.