Welcome to my World System Builder review. Can you really learn financial literacy by registering for the workshops, or is this another scam to avoid?
Here's what you need to know. It's free to attend these online events, but you will be pitched an opportunity to create your own online business at the end, which will cost you.
As a paid member, you will learn how to recruit others into the business and promote the platforms to others. In other words, they use the MLM model. Some compare this to a pyramid scheme, while others praise it like it's the best thing to ever happen.
By the time you're done here, you will know exactly what you're getting into without any hype or exaggerated income claims.
Ready? Let's get started…
World System Builder Review Summary
Product Name: World System Builder (WSB)

Product Type: Multi Level Marketing

Product Owner: Xuan Nguyen

Product Price: $100 – $1,000+

Overall Score: 55/100

Recommended: Not Really

Summary: This is an MLM in the financial education niche. It offers to teach people things like wealth creation, increase in cash flow, asset accumulation, and more.

According to some users, the information provided covers basics that can already be found online for free.

The goal of these workshops is to hook you up on the idea of starting your own online business, which in this case is all about recruiting others, getting them to onboard more people, and building your downline.

The profits you make will be shared with up to six people in your upline. That's exactly how many MLM and even pyramid schemes work. In my opinion, this is one of the more risky and difficult ways to start making money online as a beginner.

You need to spend a lot of money upfront and work hard to earn them back. Most people that get involved with multi level marketing programs end up losing money.

That's why I think that there are better alternatives you can explore. See how to create a thriving online business following your passion, hobbies, and interests below.
What is World System Builder?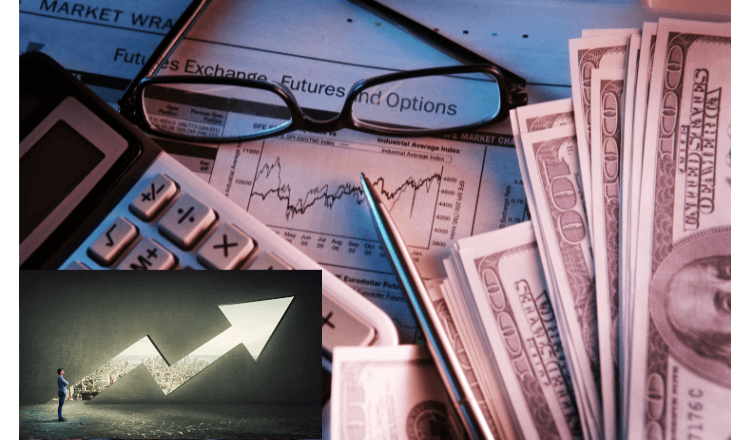 World System Builder is a community of financial professionals that prides itself on educating people about finance. You can start making money with them by becoming an independent contractor and paying for your license.
It's fully commission based, which means that you earn a percentage of each sale you make. At the same time, you're encouraged to build a team of people.

Your salary is entirely dependent on your own efforts. WSB is associated with another MLM called World Financial Group.
Currently, there are 5 different workshops you can opt-in to attend. Registration is free and each one is focused on giving you the knowledge you need to decide if this is worth pursuing or not.
Some users say that the focus is more on the potential life-changing amounts of money you can earn instead of the business model.
Is World System Builder a Scam?
World System Builder is not a scam. It's a legit platform that's associated with reputable companies. However, it looks like they are not upfront about the business side of things and what you're really getting into. 
The founder of WSB, Xuan Nguyen, is known for launching multiple MLM brands. He's also experienced in recruiting others and building large teams in different companies.
In my opinion, there is REAL potential with WSB, but only if you have the necessary skills and money to invest ($1K+). Since all your rewards are commission based, you need to actively search for more clients and sign them up.
In other words, direct sales is an essential skill you need to possess to get the chance of making more than you end up spending here.
I also think that the presentations and all the exposure you're getting about this program are exaggerated and make the entire thing look way easier than it is.

Alternative: The Cost Effective Four Step System I'm Using for Passive Income Generation (Free Start)
How Much Does World System Builder Cost?
World System Builder costs a one-time fee of $100. With this, you get background checks, a website, and a bunch of other admin things. Then, you have to pay $450 – $550 to get licensed and attend approximately 52 hours of classes and lessons.
On top of that, you need to pay a monthly subscription fee of between $30 and $125 for errors and omissions costs. Finally, there's another monthly fee of $200 for insurance. Additional training content that's option could set you back even more.
As you can see, you can end up spending over $1,000 on this.
Can You Get a Refund?
It looks like there are no refunds available. To avoid any unnecessary or unwanted charges, make sure you cancel your subscription before the next pay date.
What I Like About World System Builder
1. Legit Business Model. A lot of people are very happy as members of WSB and make a decent income for themselves. It's unlikely that this program will disappear any time soon.

2. Free Education. The workshops can provide you with valuable information.

3. The Owner is Well-Known. The founder of this program is known for his involvement in numerous MLMs.
What I Don't Like About World System Builder
1. It Looks Easier Than it Actually is. I think that this program is presented in a way that makes everything look way easier than it is. In reality, you need a specific skill set to make this work. Even then, nothing is guaranteed.

2. It's Expensive. You can end up spending a lot of money on this venture. This makes it way riskier than it should be.

3. Not The Best Alternative For Beginners. This is one of the most difficult business models out there. Most people that get involved do NOT make good money. That's why I think that there are better, more suitable alternatives for beginners that won't cost you thousands of dollars to get started.
On the next page, I will show you the four-step system I'm using to bank up to $1K per SINGLE sale using other people's products and services. On automation.