"I want to build a website but I definitely don't want any traffic" –  Said no one ever who has created a website on the internet.

Traffic is the key to success and we all know that.
So the question now is How to build a high traffic website?
This is a question that every successful online business owner had to solve. Does this look appealing to you?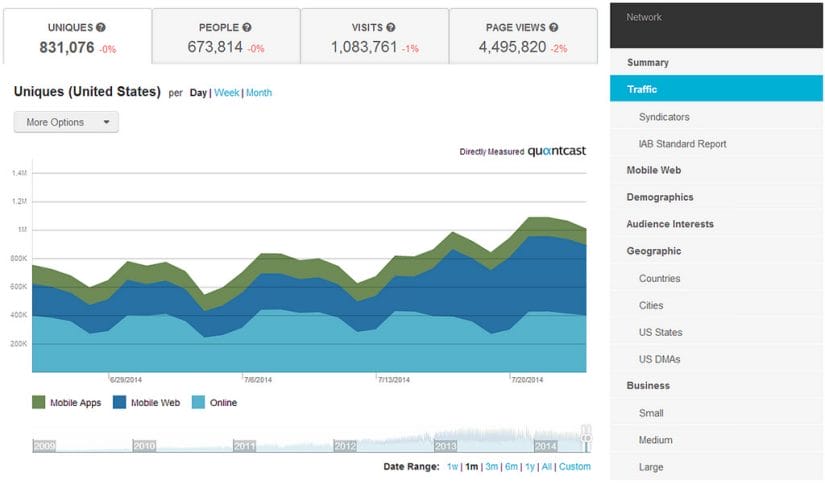 I know that I like it…
When Amazon was originally created back in 1994 it was just a trafficless website like any other in its first days.
When it comes to attracting a lot of visitors to your web property there are a few key things that you should keep in mind.
There are many ways to build an audience, but in this article, I will be focusing mostly on generating heaps of FREE traffic.

---
 Build a Website
---

Building a website and especially one that is expected to drive lot's of traffic takes time and effort.
Effort to find the right website builder, effort to find a good hosting provider that can withstand the pressure of getting thousand's of viewers every day and effort to make something from nothing.
Lucky for us, its not 1994 anymore so there is a lot of opportunities to get help for all those things.
So why not take advantage of that?
Technology has come a long way since a few years back.
You don't need to write codes to build websites anymore.
What once took weeks even months can now be achieved within minutes.
I'm not going in depth on how to build your website, I have another article that is focused on How to Build Your Own Website for FREE in Under 30 Seconds HERE.

In this post, I will be focusing more on what is needed after you have build your website to get lots and lots of traffic and more importantly…
To keep them coming back.
---
Create High-Quality Content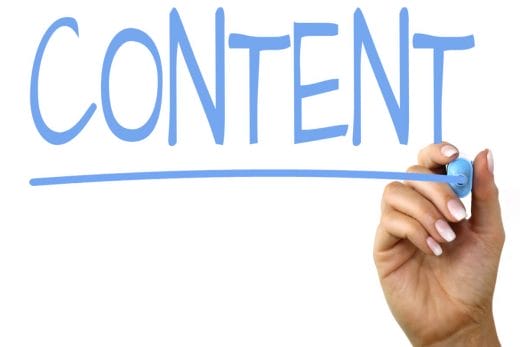 ---
The most important thing for me is quality content. Make the time that your visitors spend on your website worthwhile.
Give them something they need, provide them with a SOLUTION  to a PROBLEM that they have and at the same time, try to keep it interesting and engaging.

Give value to your readers.
That's what you need to do in order to build a high traffic website. Here is an example of what NOT to do.

let's say that you are trying to get ranked on the first page of Google without having to pay for any ads but you know next to nothing about Search Engine Optimization (that's a problem, right?).
So you type in something similar to "how to get ranked on the first page of google for free".
The first website you come across to is with a video of some guy (that paid Google to be on the first page)  that is all hyped up about a secret method he recently discovered and he promises to show you how to break the internet and get on the first page of Google with this new technique of his.

All that summed up into a short video and at the end, he tells you that the only way for you to find out how to get ranked is if you pay for his course.

Then you are standing in your seat listening to this guy and thinking to yourself "Why would I give him any money to teach me how to get ranked organically when he has obviously paid google to be on the first page?
It does not make any sense" or
"What if I don't like this course and it's not for me, then I would have just wasted my money".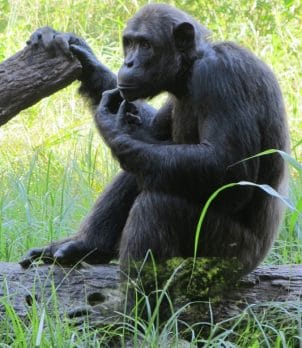 This is a scenario that happened to me once and let me tell you, I was not impressed at all.
In this example, there was a problem but the solution that was provided was not a very good one now was it?
If you are going to get something from this article then it should be this:
People will not simply throw money at you just because you are giving them fake promises in exchange for money.
In fact, you should do exactly the opposite.
Give your readers information and knowledge about a topic that is relevant to you and your audience for FREE, give them a reason to continue to read your articles or watch your videos.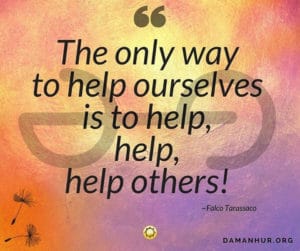 The more knowledge and SOLUTIONS to different PROBLEMS that you give them and expect nothing in return then the more likely you are to achieve something great.
That is the way that you build TRUST within your target audience. Which leads me to the next important thing that you need in order to build a high traffic website.
---
 Build Trust With your Audience
Even if you don't have a lot of traffic to your website now, you should always treat your content like it's about to be viewed by thousands of people on a daily basis because one day it will be.

Building trust with your audience online is different than in real life.
Gaining trust over the internet is much harder and a certain set of rules should be followed.
When offering a product or service online you should try to add social proof.
That way people will see that other's are benefiting and are happy with their purchase.

Social proof can be a positive review for example, or maybe a video testimonial from other customers.
Use the TRY before you BUY approach.
Let's say for example that you have a subscription-based website that is focused on how to make money online.

It would be much wiser to have them test out and see for themselves what its all about for free with some sort of startup trial, rather than just telling them how great it is and asking for money upfront.
Let them find out for themselves if its right for them or not.
Not only do you build trust with a similar approach but you also get rid of the initial fear of the unknown and you bring a feeling of certainty (to some extent at least).
---
 Build Trust With Google and The Other Search Engines
---
Google is your friend.
That's something that I always like to remind myself when writing articles such as this one.
There are plenty of different ways to generate a lot of traffic to your website.

I mentioned SEO (Search Engine Optimization) as an example for the point that I was trying to make and yes, that is certainly a genuine way of getting traffic to your website.
One of the easiest ways to gain trust from the search engines is to write posts like this one and at the same time implementing keywords properly.
If you want to learn more about SEO, Blog post types of websites such as this one, Keywords and the easiest way of earning serious money online then I recommend that you start by reading my article about Affiliate Marketing below.f