Welcome to my Erika Kullberg review. In 2023, her net worth is estimated to be over $1M. In a recent video, she shared that she made over $35K from a SINGLE Youtube video making the highest-paying platform out of Instagram, Facebook, TikTok, and YT.
Erika has a paid course on making money online, a podcast, and a bunch of free resources where she promotes products and earns commissions on each sale AKA affiliate marketing.
Altogether, she has approximately 12 income streams. It wasn't always like that. Before deciding to try making money online, she studied law but was unhappy.
Who is Erika Kullberg?
Erika Kullbber graduated from Georgetown Law. After spending years as a corporate lawyer, representing influential people, she realized that this career path was not satisfying.
After paying her $225K student loan debt, she found a new passion that involved educating others about personal finance and making money.
Now, she has a Youtube channel with over 1M subscribers and is well-known in the personal finance industry by many.
What is Erika Kullberg's Net Worth?
Erika Kullberg's net worth is over 1M. That's calculated from her combined streams of income, including Youtube ad revenue, sponsorships, affiliate marketing, digital products and services, podcast, online course, dividends income, white labeling, rental income, public speaking, angel investing, lawyer consulting, and brand advancement.
That's over 12 streams of income. Her combined followers on all social media platforms are about 17 million and growing. She definitely knows how to monetize that audience.
Is Erika Kullberg a Scammer?
No, she is not. Erika Kullberg has a bunch of very legit businesses where she sells various services and products to people that need help with making money online in both practical and legal ways.
Her combined years of experience and effort have managed to put her in Inc Magazine, NBC, U.S. News & World Report, Business Insider, the Washington Post, and more.
Her expertise and knowledge make her more than capable to teach others about making money online.
What Can You Learn From Erika Kullberg?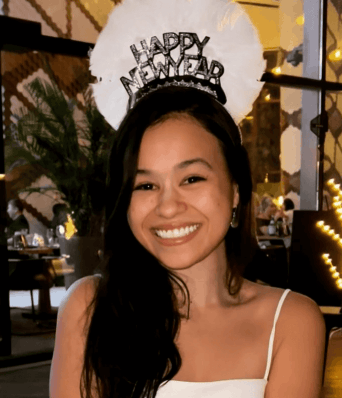 Erika Kullber knows EXACTLY what it takes to succeed and have a very fulfilling life. Her financial state is no accident. Getting to a point where you don't have to worry about money anymore takes time and consistency.
You need to try hard at everything you do and make sure you outperform your competition. In her own words, Erika said that by trying really hard, you will eventually get good at whatever you're doing.
The next thing to think about is that money isn't everything. Appreciate what you have and give back what you can. Exercise and follow a good diet.
These things will all benefit your thought process, get you feeling more energized, and increase the odds of achieving financial success.

Next: The Four-Step System to a Full-Time Passive Income