Welcome to my FBA Growth University review.  Can you really make money as an Amazon seller with this program, or is it another scam to avoid? 
Here's what you need to know. This course is brought to you by Jacqueline Vagar & Sal Habib. It costs $997 to become a member, which in hindsight, is NOT that much. Most FBA courses sell for at least $2K.
Does that mean the quality of FBA Growth University is also lower than the industry standard? Not necessarily. It looks like the pair know exactly what it takes to make money as a seller. 
However, that does NOT guarantee success for anyone. By the time you're done here, you will know exactly what you're getting into without any hype or exaggerated income claims. 
No fake scarcity either. Ready? Let's get started…
FBA Growth University Review Summary
Product Name: FBA Growth University

Product Type: Amazon FBA Training Course

Product Owners: Jacqueline Vagar & Sal Habib

Product Price: $997

Overall Score: 65/100

Recommended: Not For Everyone!

Summary: FBA Growth University is a step-by-step training program that will show you how to become an expert seller on the world's biggest online retail platform.

Similar to many of the competing Amazon FBA courses out there, this one comes with many perks, such as live one-on-one calls, a community of like-minded people, and tons of assistance throughout your journey.

The whole nine yards. Quality-wise, the program looks as helpful and useful as many of the $5K+ courses with similar content. 

If you can afford to spend $997 on the course and you can invest a few thousand more into inventory, ads, and additional software, fully realizing that this is a business venture, which means you risk losing your investment, you can benefit from Jacqueline and Sal's program.

However, if you prefer to avoid risking that much money, you can still leverage Amazon and everything it has to offer to create a wildly profitable online business in a much less expensive way. See how by clicking the button below.
What is FBA Growth University?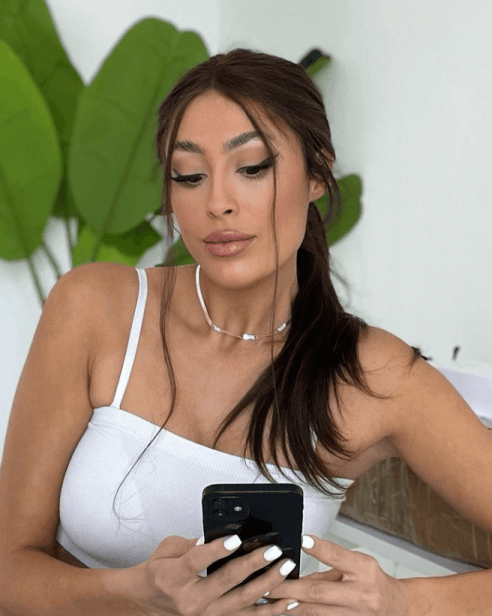 FBA Growth University is a program about creating an Amazon FBA business from scratch.

It consists of 45 video lessons that go from getting started to all the advanced methods they've been using in their own FBA business to achieve great success. Before launching your first product, you're entitled to a one-on-one support call.
The team will help you decide if the product you've chosen has the potential to become a "winner" and get tons of sales or not. This personalized support will be available when you first hit that $1K, $10K, and $25K marks. 
The next thing you need to think about is how you will run your ads. There's a PPC (pay-per-click) masterclass that teaches all the techy stuff you need to know to start and scale your business, but you will be the one spending all the money on paid ads. 
In many cases, people that start investing in paid ads for the first time end up losing a lot of money in what's called the "testing phase".  This can be a make-or-break moment.
That's why it's essential to be as careful as you can and minimize the risks associated with running PPC ads.

Access to this program will grant you exclusive membership to a private FB group, first product evaluation, supplier contract template, pre-launch strategy guide, and a one-on-one "Brand Expansion Session" AFTER you've launched your first product.
Is FBA Growth University a Scam?

FBA Growth University is NOT a scam. It's a legit program that has an abundance of training content and a very strong focus on individual support and help for all members.
 
According to their sales page, the owners made $1.3M in product sales over the last two years. The sales report from June 2022 shows they've made over $74K in that month alone.
However, their profit margin AKA what they get to keep is way less than that. The average profit margin for Amazon FBA sellers is no more between 5% and 20%.

Let's assume they get to pocket 20% from that $74K in sales. That's a little over $11K. Take out taxes and whatnot, and you get a profit margin of less than $10K.
Still, not bad at all. 
However, I know for a fact that it's entirely possible to get to a point where you're making up to $10K per month WITHOUT risking thousands of dollars upfront. 
Alternative: Compare This Crazy Business Model With Amazon FBA
How Much Does FBA Growth University Cost?
It costs a one-time fee of $997. There are no split payment options. That's the cost of the course. The expenses that come along with this business model can accumulate to thousands of dollars easily.
You need to buy products in bulk, get them stored in an Amazon warehouse and pay fees on that, invest in PPC ads, and a bunch of essential software tools you can't work without.
Can You Get a Refund?
There is a money-back guarantee, but it's conditional. You need to give this an honest try and do everything you're taught in the program.
If you can prove that you've done that and did NOT get any results, you will get your money back. As a bonus, you will get lifetime support from Jacqueline and Sal until you make money with their program.
What I Like About FBA Growth University
1. A Lot Of Emphasis on Personal Support. Even if they outsource this to a team of experts when their business grows and they acquire more students, it's still a very valuable addition to this course.

2. It's Not as Expensive as Most Similar Programs. They can go to over $5K just for accessing the information inside. Compared to that, $997 is NOT that much.

3. Legit Business Model. Many people have already seen success with Amazon FBA.
What I Don't Like About FBA Growth University
1. Very Competitive Business Model. They teach you how to become an Amazon seller, which is a very competitive way to start an online business. 

2. One of The Most Expensive Ways to Start. The costs of starting a similar business are very big. The competition can only make things worse as the PPC ads prices rise when more people are willing to spend money on ads.

3. Not The Best Alternative For Beginners. This is one of the riskiest and very expensive ways to start an online business.

That's why I think that there are much better ways to get started as a complete beginner and still leverage Amazon's resources and huge influence over the world.

On the next page, I will show you the four-step system I'm using to make up to $1K per SINGLE sale using other people's products and services. On automation. With ZERO money spent on ads.