Welcome to my Entre Institute review. Can you really make money online with Jeff Lerner's program, or is this another scam to avoid?
Here's what you need to know. This is a low-cost offer that can unlock the doors to a bunch of different business models you can tackle, including affiliate marketing and lead generation. 
It can give you a clearer understanding of the different ways to earn from home and help you pick one that's best suited for you. To advance further, you will have to spend more money on one or more of the upsells inside this program. 

Some google reviews of Entre Institute can be biased because people get paid to praise the program and talk about how great it is.
By the time you're done here, you will know exactly what you're getting into without any hype or exaggerated income claims.
Ready? Let's get started…
Entre Institute Review Summary
Product Name: Entre Institute

Product Owner: Jeff Lerner

Product Type: Affiliate Marketing

Product Price: $39 – $50K

Overall Score: 65/100

Recommended: Not For Everyone

Summary: This program will show you 3 main ways to make money online. It's up to you to decide which one to pursue.

They're all broken down into specific details so you can fully understand what each one requires you to do.

Expect to spend way more than $39 if you want to create an online business with Entre Institute. Most specialized courses inside will cost you about $2,000 each.

The full bundle of EVERYTHING Jeff Lerner has to offer inside will set you back up to $50K.

For a beginner, I think that this is way too risky, especially when you're not fully aware of what you're doing.

That's why I think that there are better, cost-effective alternatives that won't set you back thousands of dollars.
What is Entre Institute?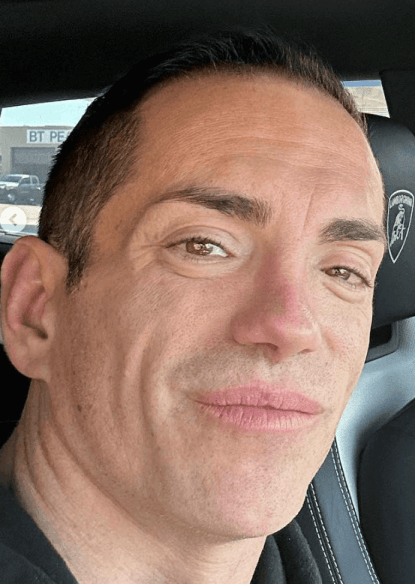 Entre Institute is Jeff Lerner's flagship program. It teaches affiliate marketing, lead generation, and course creation. Each business model comes with its own pros and cons.
As an affiliate, your job is to promote other people's products and services. In this case, you will be encouraged to promote Entre all over the internet and earn commissions on each purchase someone makes thanks to your efforts.
Lead generation for business owners means working with them to advertise their offline or online businesses and get paid for it. You can work with one or multiple people at the same time. 
Course creation and selling is all about putting your knowledge and expertise into a course or program that can be sold online. 
Additionally, you can apply for one on one coaching and mentorship.
Is Entre Institute a Scam?
Entre Instiute is NOT a scam. It's a legit educational platform where you can learn all about business and making money online. The cost of everything included inside is way higher compared to other programs that teach similar things. 
However, it appears that many satisfied customers talk about how great Jeff Lerner's program is.

This leads me to believe that, even though some of the upsells inside are VERY expensive, there are many who agree that it's worth the investment.
Of course, some claim the exact opposite.
In my opinion, if you want to truly take advantage of this program, you will have to buy at least ONE of the high ticket offers. The ones that cost less than 3 figures are classified as introductory lessons, such as Jeff's $7 Masterclass.
If you prefer to avoid spending that much upfront, you should see this cost-effective alternative below.

See This: The Four-Step System I'm Using to Promote Other People's Products (Start For Free)
How Much Does Entre Institute Cost?
Entre Institute costs a one-time fee of $39. This will give you access to multiple introductory courses and more than 5 upsells.
Affiliate Business Accelerator, Agency Business Accelerator, and Knowledge Business Accelerators cost $2,000 each. You can opt-in to buy all of them for a total of $4K.
Personalized coaching and mentoring can set you back over $15K. The total you can spend on Entre Institute products is about $50K.
Can You Get a Refund?
You can get your $39 back within 30 days of your purchase. If you don't like the content, you can even keep all the bonuses for free.
What I Like About Entre Institute
1. The Founder is Well Known Across The Internet. Jeff Lerner is an individual with tons of experience with internet marketing and making money online. 

2. Many Successful Students. This program has a lot of positive reviews out there.

3. You Can Get Your Money Back. There's a no questions asked refund policy.
What I Don't Like About Entre Institute
1. It Can Be Very Expensive. The front-end cost of Entre Institute will not provide you with enough information and guidance to achieve online success. At the very least, you will have to buy one of the Accelerators at $2K each.

2. Potentially Biased Reviews. One of the main ways to make money with this program is by promoting it to others. This can lead to biased reviews and misleading opinions.

3. Not The Best Alternative For Beginners. I think that spending a lot of money as a beginner in the internet marketing world is NOT the best way to get started. Especially when you don't know EXACTLY what you're getting into.
On the next page, I will show you the cost-effective alternative I'm using to bank up to $1K per SINGLE sale using other people's products and services. Without spending thousands upfront. On automation. With ZERO money spent on ads.