Welcome to my Digital Dropshipping Mastery review. Can you really build a profitable eCommerce business with Tanner Planes and his course, or is it another scam to avoid?
Here's what you need to know. This is a high-ticket training program that promises to help you make money online in 30 days or less. 
The business model is legit, and Tanner has a lot of experience with dropshipping. Most online sellers have a bunch of physical goods that get shipped out to customers.
This program claims to teach you how to sell digital products ONLY. These products are NOT what you would expect.
Digital Dropshipping Mastery Review Summary
Product Name: Digital Dropshipping

Product Owner: Tanner Planes

Product Type: eCommerce Training Program

Product Price: $997

Overall Score: 55/100

Recommended: Not For Everyone

Summary: This training program is focused on helping you find a digital product in a niche of your choice, build an online store, list a bunch of products, drive traffic, and make sales.

You will learn where to find PLR (private label rights) products, bundle them up together, and sell them for a higher price. Your primary focus will be on selling eBooks and products in PDF format.

This is the business model. It's very straightforward. To succeed, you will need to risk losing a bunch o money on paid ads.

That's Tanner's preferred method for driving traffic and sales. If you're willing to risk losing a few thousand dollars on this business venture, and you like the idea of reselling eBooks, then you may find this program useful.

If you prefer to avoid risking losing that much money upfront, see this cost-effective alternative below and find out why it's my favorite.
What is Digital Dropshipping Mastery?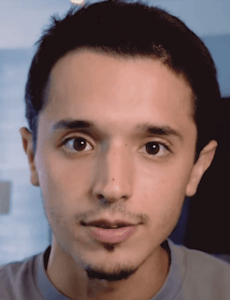 Digital Dropshipping Mastery is a 7+ hours long video training program created by Tanner Planes. They are divided into 54+ short videos. His traffic generation lessons include both paid and free methods. 
Access to his program includes lifetime updates to the content, future bonuses, and a community on Discord. Over there, people can network and communicate with each other. You can also get support from moderators and coaches inside the community.
Is Digital Dropshipping Mastery a Scam?
Digital Dropshipping Mastery is not a scam. You will learn a legit way to make money online. However, it's going to require a lot of effort, hard work, and active involvement. 
Success is NOT guaranteed. You can EASILY end up losing thousands of dollars. On the upside, you can also create a thriving online business. 

Tanner owns multiple seven-figure stores online and has a few other courses. His YouTube channel has over 130K subscribers. You can learn a lot of valuable stuff from his free content.
In my opinion, there is a better way to do that. Especially if you don't have any previous experience with starting your own online business.

Alternative: See The Simple System I'm Using to Earn Up to $1K Per SINGLE Sale Using Other People's Products
How Much Does Digital Dropshipping Mastery Cost?
Digital Dropshipping Mastery costs a one-time fee of $997. The program comes with additional content you can purchase. There are 5 additional lessons you can purchase for $99 each. 
1. Next Level Product Research.
2. Graphic Design.
3. Automation.
4. Legal, Taxes, & Credit.
5. Millionaire Habits. 
It will cost you around $500 to get all of these additions to your main program.
Can You Get a Refund?
Yes. There's a 30-day money-back guarantee. There are no strings attached. All you have to do is ask for a refund, and you will get one as long as it's within the given time frame.
What I Like About Digital Dropshipping Mastery

1. Nontraditional Business Model. It's not unique, but it's different from what most online gurus teach in this space.

2. Real Income Potential. You can make money online with this model. Many businesses are already doing it.

3. The Refund Policy Comes With No Strings. This is definitely a good thing.
What I Don't Like About Digital Dropshipping Mastery
1. It's Expensive. You don't have to spend that much money to get started.

2. Hidden Fees. Expect to stumble upon a few hidden fees inside the program.

3. Not The Best Alternative For Beginners. This is not the best way to start an online business.

On the next page, I will show you the simple system I'm using to bank up to $1K per SINGLE sale using other people's products and services. Without spending thousands of dollars to get started. On semi-passive mode.