Welcome to my Shineon review. This is a Print On Demand (POD) platform designed to help business owners in the industry. Their target audience is beginners, intermediate, and even experts. 
Shineon is mainly known for its jewelry products. If you want to sell with them, you will be limited just to that niche. Maybe that's why they've managed to gather over 35K members inside their Facebook group. All of them are probably active sellers.
This is a legit service-providing platform that can help you with lessons and guidance on Shopify, eCommerce, and print-on-demand.

However, this is one of the most difficult business models. The competition is huge, and you need to put in a ton of hard work to get a chance at succeeding.
By the time you're done here, you will know exactly what you're getting into without any hype or exaggerated income claims. I will also show you an alternative business model for beginners you can explore.
Ready? Let's get started…
Shineon Review Summary
Product Name: Shineon

Product Type: Print On Demand

Product Owners: Eric Toz

Product Price: Free to Join

Overall Score: 65/100

Recommended: Not For Everyone!

Summary: Shineon is the go-to platform for people that want to start selling print-on-demand products in the Jewelry niche.

They have a warehouse in the US filled with workers that are ready to create products that your customers want.

Everything is hand-crafted and personalized to increase the product value. You can benefit from the Shineon platform as a seller and affiliate.

You don't need any capital to sign up and start selling, but you will need a way to get people to see your products.

Unless you already have an audience interested in jewelry, you will probably have to do what most sellers do. Run ads online.

This is where you will have to invest some money.  You will also have to learn how to do it the right way, or you may end up losing a lot of money.

That's why, I think that there are better, cost-effective alternatives for beginners looking to start a thriving online business with their passion, hobby, or general interest.
What is Shineon?
It is a print-on-demand platform in the jewelry niche. It allows sellers to sell products under the Shineon brand and for affiliate marketers to promote these products in exchange for a percentage of the sale. 
Most POD businesses sell shirts, hoodies, mugs, etc. There are many eCommerce brands and online stores that sell jewelry, but they rarely use the POD business model. 
That's what makes the platform unique. You can only integrate with Shopify at this point.

You will have to do this as it allows tracking of purchases, sales made, fulfillment, and shipping. Shopify is not free. It costs anywhere from $24/month to $299/month.
Is Shineon a Scam?
It's not. This is a legit platform that can help aspiring business owners get started with the POD (Print On Demand) model in a very specific niche market. Jewelry.
Every time someone wants to buy something for a birthday, holiday, or special occasion, you have a chance to make some money. At some point, you may want to scale your business and move things to the next level.
This can be somewhat difficult because you won't have your own brand. You will be leveraging Shineon and selling under their brand.
On the upside, you can start making more sales in the beginning as most people won't question the legitimacy and quality of your products. Everyone can see how great this brand is by doing a couple of Google searches.
If you're into affiliate marketing, you can benefit from this platform as they have an affiliate structure that rewards people with up to $1 per unit sold.
If you can recruit ONE high-performing seller that makes hundreds of sales each day, it can result in huge earnings for you.

However, you have to be a very experienced (or lucky) affiliate to do this. If that sounds interesting, click below.

See This: The Four-Step Beginner Affiliate System To Making Up to $1K Per Sale
Who Created Shineon?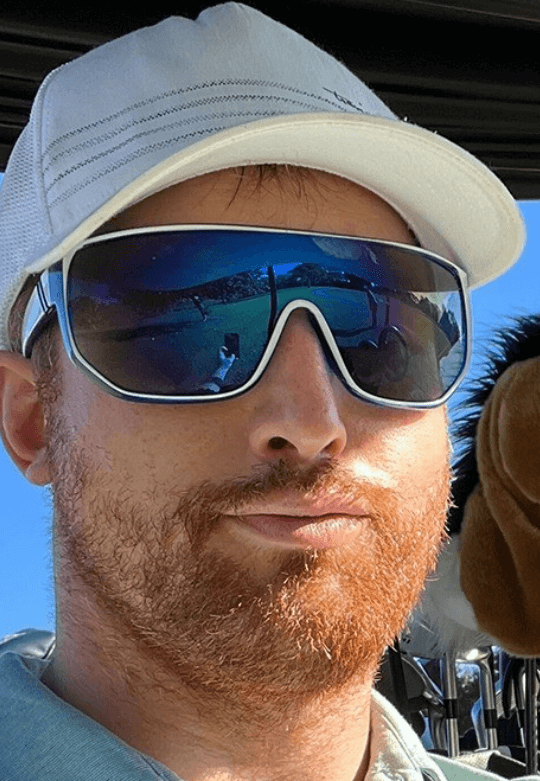 Eric Toz. He founded the platform in early 2016. Since then, the company has employed over 30 people that work in a warehouse in New Jersey and Florida.

Their goal is to create the products that YOU will be selling to people from all over the world. As a struggling entrepreneur, Eric Toz worked in his basement in Brooklyn.
After experiencing some major pitfalls, determined to succeed, he learned digital marketing and eCommerce. This resulted in a drastic increase in sales.
That's when he fired his staff and hired a few dozen mothers in an attempt to make an ethical shift in his company.
What's Included in Shineon?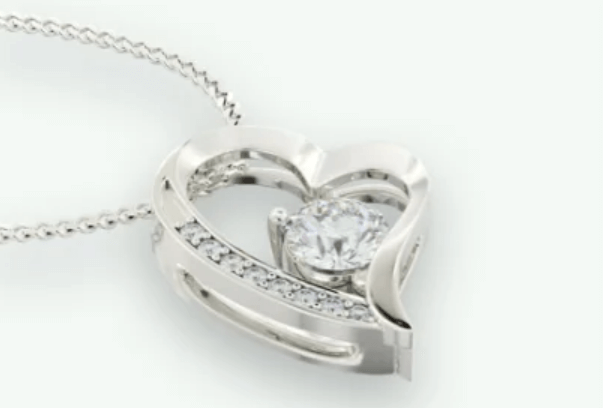 The platform offers paid and free educational courses on print-on-demand, selling, and eCommerce. As a seller, you can benefit from various features, such as free retargeting.
Anyone that goes to the checkout page will start seeing ads on Facebook that encourage them to finish their order. You can choose to do the retargeting yourself or let Shineon handle it for you.
The platform has a great email marketing team that will handle all of the promo messages and email marketing for you. You can also benefit from their done-for-you sales pages. You can leave them as is or edit them to your liking.
There are upsells, discount offers, a customer support team, and a library of creatives, mockups, and designs to help you customize your products.
How Much Does Shineon Cost?
The Shineon platform is free to use. You can get started without spending any money. However, there are additional tools and resources you need to invest in.
One of them is Shopify which has 3 different pricing plans. Basic ($24/Month), Shopify ($69/Month), and Advanced ($299/Month). You will also have to spend money on ad campaigns.
They can range from as little as $10 a day for testing purposes to hundreds and even thousands daily.
What I Like About Shineon
1. You Can Get Started Fast. You can have an operational store ready to make sales in as little as a couple of hours.
2. It's Free. You don't have to spend any money on the products. Customer order fees are automatically deducted from your earnings.

3. Most Of The Things Are Done For You. A large portion of your tasks are already taken care of by the company. This includes manufacturing, website creation, and hosting.
What I Don't Like About Shineon
1. You Can Waste a Lot of Money on Testing. You need to find a winning product, which can only be achieved by testing and exposing people to your products. If you don't find a winner fast, you risk spending a lot of money upfront.

2. Additional Costs. You need to invest in Shopify and ads to make this work. You will also have to be good at running paid ads to avoid going bankrupt before you even start.
3. Not The Best Alternative For Beginners. The business model is NOT the best way to start as a beginner. Despite the platform being completely free, there are many other expenses you need to consider.
You should also think about the huge competition. That's why I think that there is a better, cost-effective way to start a profitable online business using OTHER people's products.

On the next page, I will show you the four-step system I'm using to bank up to $1K per SINGLE product sale of something I don't even own, on top of monthly recurring revenue.