Welcome to my Online Empires review. Can this program help you start making money online, or is it another scam to avoid? 
Here's what you need to know. This is a training program that claims to teach you digital marketing. More specifically, they will give you an offer to promote and show you find people who are interested in that offer.
When you start implementing what you've learned, it could end up costing you thousands of dollars. In other words, the risks are very big and there's a real chance to end up losing a lot of money. 
If you prefer a less expensive and much less risky alternative, see this. 
By the time you're done here, you will know exactly what you're getting into without any hype or exaggerated income claims.
Ready? Let's get started…
Online Empires Review Summary
Product Name: Online Empires

Product Owners: Ashley Kemp & Brodie Nitro

Product Type: Multi-Level Marketing (MLM)

Product Price: $1 Trail For 7 Days, Then $99/Month For The Membership, Then $7,000 – $20,000 For The Product

Overall Score: 40/100

Recommended: Not Really!

Summary: This is a training program that comes with a monthly membership. It will teach you how to create high-quality content on social media that gets more eyeballs.

It will also show you how to get into the business of becoming a distributor for a largely known organization called Enagic. 

Their primary product is a very expensive water filtration machine that can cost anywhere from $7K to $20K. To become a distributor and start selling the product, you need to purchase it yourself.

The business model allows individuals to become independent distributors. They earn commissions by selling the product and recruiting others into the business.

Distributors advance through various ranks based on their sales and the sales of their team, which can result in higher commissions.

The only way to find that out is by paying for the program. If you prefer to avoid and risk losing that much money upfront, see this cost-effective alternative below and find out why it's my favorite business model. 
What is Online Empires?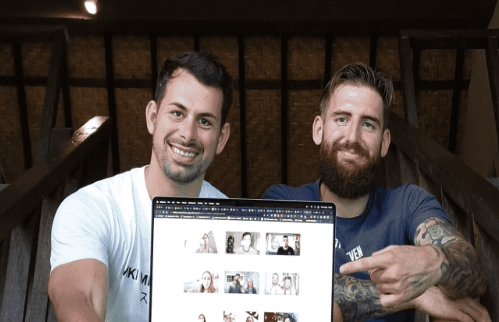 Online Empires is a relatively cheap training program that will show you how to make money online implementing social media marketing tactics and other digital marketing methods, most of which can already be found for free. 
Founded by Ashley Kemp & Brodie Nitro, this is a community and course that will help you get into an MLM program that involves promoting very expensive water machines. 
There are MANY similar programs out there. That's because this can be a VERY lucrative venture for good recruiters and distributors. 
For anyone who's just getting familiarized with Online Empires, it can come as a shocker to find out that, in order to take advantage of this opportunity, you need to spend at least $7K to buy one of these machines.
Then, you can start building your downline and create a team of distributors that can work for you. Whenever they make sales, you get paid.
That's how this and many other multi level marketing programs operate.
Is Online Empires a Scam?
Online Empires is NOT a scam. It's a legit program that comes with real training and a very real business model. They're simply not upfront about what you will be doing as a member. 
To find out, you're asked to pay for your membership. The MLM business model requires a lot of selling, recruiting, convincing, and people skills.
In my opinion, this is one of the most expensive and difficult ways to start an online business. 
That's why, I don't think that most beginners will be able to make any real money. On the contrary, they will probably lose way more money than they make, if any.

Alternative: The Simple Cost Effective System I'm Using To Make Money Online
How Much Does Online Empires Cost?
Online Empires comes with a $1 trial for 7 days. After that, you will be charged $99/month. That's not all. If you want to implement what you're taught inside and leverage the platform's full potential, you need to invest anywhere from $7K to $20K for one of the Kangen products.
Can You Get a Refund?
The machines come with a 60-day refund policy. The manufacturers reserve the right to refuse a refund upon inspection of the product.
The Online Empires membership comes with a 7-day money-back guarantee, which means that, if you want, they can return your $1 investment for the 7-day trial. After that, you will be billed $99/month with no chance of a refund.
What I Like About Online Empires
1. You Can Test Things Out Risk Free. The $1 entry fee is basically nothing. Just remember to cancel your membership if you don't like what you see, or you will be charged.
2. The Product Has Been Around For Years. This means that it will likely NOT go anywhere soon. In other words, you have the potential to do this long-term.
3. There's a Community. You can get a feel of what it's like to connect with expert distributors and MLM people.
What I Don't Like About Online Empires
1. Very Difficult Business Model. Multi-level marketing requires a lot of recruiting and heavy marketing. It's NOT for everyone. Most people who get involved with this business model end up losing a lot of money.

2. It's Very Expensive & Risky. You have to spend tens of thousands of dollars JUST to get started. That's a HUGE risk.

3. Not The Best Alternative For Beginners. I think that people just getting started should steer away from high-risk investments and business ventures such as this one.
The risks outweigh the potential rewards, in my opinion. On the next page, I will show you the simple system I'm using to bank up to $1K per SINGLE sale using other people's products and services. On top of monthly recurring revenue.