Welcome to my Traffic Authority review. This program presents itself as a great way to get high-quality traffic for your website.
Simply join the program, select your package and watch how the traffic flow keeps on coming.
It's also free to join.
Sounds good, right?
As lovely as this all looks like, there are some key things that you need to consider before you decide if this is the right platform for you.
So, is traffic authority a scam or is it legit?
Find out in this in-depth article that REVEALS all that you need to know.
This review is completely transparent as I am in no way affiliated with the program.
This means that I will be giving my honest opinion based on experience inside the platform and thorough research online.
Traffic Authority Review Summary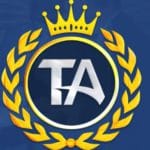 Name: Traffic Authority

Product Type: MLM Internet Marketing Training

Owners: Greg Chambers, Doug Wellens, and Chad Stalvey

Website: www.trafficauthority.net

Price: FREE To Join, A lot of expensive upsells along the way ($220 Up To $8397+)

Recommended: No

Rating: 15/100

Overview: Traffic Authority Is a multi-level marketing company that can offer online business training and different types of traffic packages to promote your website.

Although it's free to join, if you want to get some traffic coming your way, you would have to pay a lot of money.

People have accused Traffic Authority of sending them bot traffic. In other words, they focus more on the volume rather than the quality. That's definitely not a good thing.

There are better online business training modules out there and far less expensive ones.

Focused mainly on generating high-quality ORGANIC traffic through different methods like getting your website noticed by search engines like Google.

This takes more time but the traffic that you actually get is far more targeted (not to mention that it's basically FREE) and it's generally a better long term opportunity for your website and business.
What Exaclty Is Traffic Authority?
Traffic Authority is a company that's main goal is to sell you online traffic.
It has a bunch of other features like business training and marketing tools.
The company has been gaining a lot of popularity over the years because of its MLM (Multi-Level Marketing Structure).
Their training, tools, and resources focus mostly on converting you to become their affiliate.
In other words, they want you to be part of their business by promoting it to other people who are interested in this industry.
There is a lot more to this platform that meets the eye. Know what you're getting yourself into by reading this in-depth review.
This is what you need to know in order to make an educated decision whether to buy into traffic authority or not.
Traffic Authority Sells Solo Ads
Traffic Authority sells mainly solo ads. These are simple ads that you place on OTHER people's email lists.

You buy them from other people's lists and pay the list owner to rent out their audience either partially or fully.

With these type of online advertisements, proper targeting is key. Your offer should be relevant, otherwise, no one will buy and you will end up wasting money.

According to GetResponse, solo ads are most popular amongst affiliate marketers and information marketers.
Traffic Authority In Depth Review
In their sales video, they explain the different benefits of being a member at Traffic Authority such as the unlimited amount of traffic that you can get to your website or online business which can increase your profits exponentially.
Buying clicks and traffic is not the only thing that you can do there. They encourage you to start promoting their products to other people through an MLM structured model.
This basically means that each and every person that you refer to Traffic Authority will bring you money when they purchase something from the platform and each person that they refer will also result in you making money and so on.
That's why it's called multi-level marketing.
Let's see what happens after you join for free.
Here's the catch.
If you want to be an affiliate, you need to buy at least one of Traffic Authority's products.
This basically means that you would have to pay for the luxury of being allowed to refer other people to this platform.
This is definitely NOT how usual affiliate marketing works.
This is kind of a big deal because most of the platforms out there would gladly give out their referral links for other people to promote their stuff for free.
In some cases, they even go the extra length of providing them with VALUE and bonuses that would entice the promotion and look more attractive.
Yep, some platforms out there are willing to give out BONUSES worth a lot of money just to help their affiliates in landing a sale.

This is the opposite of what Traffic Authority does.
The Costs Can Easily Stack Up
In my opinion, if you don't have at least $1K to spend on ads each month for several months ahead, the likelihood of running out of money before you start getting decent ROI (return on investment) is very high. 

Keep in mind that the program comes with a bunch of high ticket upsells that go up to over $8397. Without buying them, the opportunity to make money with this program is reduced significantly. 

In other words, the entire busienss model is created in a way that allows you to earn as you spend. The more you invest in Traffic Authority, the higher your profits COULD get.

That's why I don't think that this is the best way for beginners to get started. For a better, cost effective, and much more beginner friendly alternative, click below.

Check Out My Number One Recommendation For Making Money Online Here!
Traffic Authority Pro's and Con's
Pro: The training inside can provide some value and teach you how to promote the platform.
Pro: There is a community inside with some active people and regular webinars can be seen inside.

Pro: The creators are active within the community from time to time which adds more value to the company.
Con: The platform does not give you a lot of details about what you will be getting in exchange for your membership there.
You are being encouraged to jump into the unknown and slowly pushed forward to start throwing a lot of money inside.
This is definitely a bad thing and indicates that something is not quite right here.
Con: It's way too expensive for what you are actually getting in return.
If you want to get the opportunity to earn a lot of money you will have to spend a large amount too.
Thus making the risk much bigger than the potential reward.
Con: You get promises of wealth and riches and talk about how this platform can bring you millions of clicks a month.
Sure, maybe they can do that but what percentage of that traffic will actually be real people vs bots.
You will never know until you actually try it.
Again, the risks outweigh the benefits here.
Traffic Authority Insider Look

Inside, you will get access to the complete Traffic Authority back office and marketing system. Most of the work is already done for you. You will be using the programs' sales funnels, offers, ad campaign templates, and everything else that you need to convert traffic into buyers.

Stair Step Qualification Advancement from Traffic Authority. This is an offer that qualifies you for a stair step bonus. This can help you max out your compensation plan.

Let's take a closer look at the traffic authority packages that you can buy and see how many clicks you can get from each one.
Basic (170 – 190 Clicks) – $220
Bronze (340 – 380 Clicks) – $440
Silver (510 – 570 Clicks) – $660
Gold (850 – 950 Clicks) – $1097
Platinum (1,700 – 1,900 Clicks) – $2197
Titanium (3,400 – 3,800) – $4297
There are also two monthly membership options:
– The Traffic Optimizer Tool ($27/Month)
– Traffic Academy Training ($97/Month)

These two offers don't generate any clicks or traffic. The tool can be used to optimize and filter your traffic, or you can resell it and earn even more commissions. The Academy Training comes with helpful content that you can use for your lead generation efforts.
Traffic Authority Compensation Plan
Below are your potential commissions per person that buys any of these solo ad packages under your referral link.

– Basic Traffic Package ($100)

– Bronze Traffic Package ($200)
– Silver Traffic Package ($300)
– Gold Traffic Package ($500)
– Platinum Traffic Package ($1000)
– Titanium Traffic package ($2000)
Traffic Optimizer Tool ($20/Month)
Traffic Academy Training ($50/Month)

You and your sponsor will split everything in half for your first six sales. Then, every qualified sale that you generate will grant you 80% commissions and 20% goes to your sponsor.
How Can You Make Money With Traffic Authority?
The only way to make commissions out of any of the above packages is if you first buy them.
In other words, if someone that you have referred buys a Titanium Traffic Package, the only way for you to get your commission is if you've already bought that same package yourself.
That's the nature of most Multi Level Marketing (MLM) programs and companies out there.
There is another way to earn commissions without actually having to buy anything upfront.
All you have to do is make three sales.
Let's just say for the sake of this example that you want to promote the silver package priced at $660.
If you manage to sell it three times you will earn the privilege of receiving commission payments from that product.
When you make the fourth sale you will be paid.
Not for all of them, only for the fourth one.
Weird, right?
That's how it is.
According to a number of users, the quality of the traffic that's being sent to your website is quite low with some of it being bot traffic, which essentially does NOTHING positive for you.
There is a far better and more inexpensive way to get people to see your offers and that's with a thing called search engine optimization.
That's when you get people that are interested in your products to naturally come across your content via searches on Google.
We all know how popular this search engine is (everyone is using it).
Weather is with Affiliate Marketing or MLM you can get ranked on Google learning these two things:
How to create engaging content to attract your visitors' attention.
AND
Understand the Essentials of Keywords and how to use them to rank your content on search engines like Google, Bing, and Yahoo thus generating FREE organic traffic that is already looking for what you have to offer.
If this sounds interesting you can join for free (no credit card required) 
Click here To Find Out How To Earn Passive Income Online 100% FREE Now!

Traffic Authority Conclusion
Traffic Authority is basically an MLM scheme that requires a lot of upfront investment in order to make it work.
The pieces of training inside are constantly pushing you to buy packages and start making sales.
Even if you do end up spending a large amount of money towards Traffic Authority that doesn't guarantee that you will see a return on your investment.
The risks far outweigh the potential rewards.
In general, I would not say that the product is a scam because you can learn some useful stuff there.
I would not recommend it either because of the reasons I mentioned above.
What are your thoughts about Traffic Authority?
Share them below.

By the way, I'm earning a full time income from home without spending any money on paid ads or expensive traffic packages.

Using the affiliate marketing business model and the 4 step system that you can see on the next, I'm able to even generate high ticket commissions of up to $1K per SINGLE sale.