Welcome to my High Performance Academy review. Can you really achieve financial and personal success with Brendon Burchard's program, or is this another scam to avoid?
Here's what you need to know. This high-ticket course focuses on helping you become more productive, focused, and goal-driven as an entrepreneur looking to make more money. 
According to the product's sales page, High Performance Academy is a training that's used by Brendon's most ELITE students.
By the time you're done here, you will know exactly what you're getting into without any hype or exaggerated income claims.
Ready? Let's get started…
High Performance Academy Review Summary
Product Name: High Performance Academy

Product Owner: Brendon Burchard

Product Type: Self Development 

Product Price: $997 or 3x Monthly Payments of $369

Overall Score: 55/100

Recommended: Not For Everyone

Summary: Being goal driven and striving to improve is ALWAYS a good thing, in my opinion. This training program will help entrepreneurs and people looking to better themselves in all aspects of life, including career-wise.

With a fair number of lessons, High Performance Academy has the potential to help you unlock the true potential you have buried deep within.

It's one of the more comprehensive and high-quality self-improvement programs out there. Self-discipline and putting in the work daily are essential to your success in whatever endeavor you decide to pursue.

However, without a proven system or a blueprint to follow, you can end up lost and unsure of where to put all that energy in.

That's why I think that there is a better alternative for entrepreneurs looking to start a wildly profitable online business without spending a lot of money upfront.
What is High Performance Academy?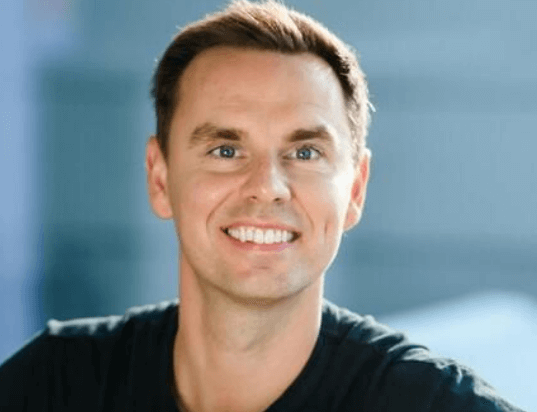 High Performance Academy is a six-week-long training program. As a member, you have unlimited access to the content inside, and you can go through the lessons at your own pace.
The first week is a master's level crash course on focus and high performance. Want to learn faster and influence people in high places? This course is for you.
The next 2 weeks' worth of lessons are all about psychology. They can help you better understand yourself and others, which in turn, can help you become a better marketer and sell more stuff.
After that, you will learn about productivity and getting more stuff done in less time while maintaining maximum efficiency.
Organization is key here, which is why there's a big emphasis on that. Week five is all about advanced persuasion skills. This is where you will learn how to sell yourself and understand people's wants and needs.
The final week consists of a bunch of bonus lessons that will help you utilize what you've learned in these past few weeks.
Is High Performance Academy a Scam?
High Performance Academy is not a scam. It's a legit training program created by Brendon Burchard. He is an expert in personal development and selling stuff to people.
His marketing, persuasion, and people skills are astonishing. I know that beginners can learn a lot of things from this guy. Most people that have experience with this or any other program from Brendon leave positive reviews online. 
However, this is NOT for everyone. If you're someone looking to start an online business and follow a proven business model that works, Brendon's Master's program is not for you.

See This: The Four-Step System I'm Using to Bank Up to $1K Per Single Sale Using Other People's Products (Free Start)
How Much Does High Performance Academy Cost?
High Performance Academy costs a one-time fee of $999 or 3 monthly installments of $369. There may be additional programs and courses you can purchase once inside this one. 
Can You Get a Refund?
Yes. There's a 30-day money-back guarantee. It allows you to ask for a refund within the given time frame without asking any questions.
What I Like About High Performance Academy
1. It's Created By a Very Successful Internet Marketer. The founder, Brendon Burchard, is a very successful personal development guru. He is a great seller with many happy students.

2. You Can Get Your Money Back. There are no strings attached. If you don't like the program, ask for a refund.

3. You Will Learn How to Sell. This is just one of the things you will learn in this program.
What I Don't Like About High Performance Academy
1. It's Expensive. When you take into consideration that there are tons of free resources online that cover most of the topics covered inside this program, it is expensive.

2. Not The Best Way to Start Making Money Online. The self-help and improvement niche is huge. However, that alone is not enough to start making money online.

In my opinion, there is a better, cost-effective alternative. On the next page, you will see the four-step system I'm using to bank up to $1K per SINGLE sale leveraging other people's products and services.