Welcome to my Elite Closers review. Can Gentry Chidester help you become a remote closer, or is this another scam to avoid?
Here's what you need to know. This is a high-ticket training course that guarantees a job placement at the end of the program.
However, they do NOT guarantee that you will keep that job if you can't perform well. That's why you should know exactly what you're getting into before spending thousands of dollars on Elite Closes.
Despite this being a very real and legit opportunity, it's NOT for everyone. By the time you're done here, you will know exactly what you're getting into, without any hype or exaggerated income claims.
Ready? Let's get started…
Elite Closers Review Summary
Product Name: Elite Closers

Product Owner: Gentry Chidester

Product Price: $5,000+

Overall Score: 65/100

Recommended: Not For Everyone

Summary: This is a training program that will teach you how to become a closer or setter for high-ticket programs, software tools, courses, etc.

You will learn how to CLOSE SALES over Zoom or other video communication platforms. This role relies heavily on commissions. In other words, you need to CLOSE to make good money.

To excel at this role, you will need to develop good communication skills, customer service skills, and problem-solving skills, to name a few.

If you're not naturally outgoing and find it difficult to work in a high-pressure environment, you will likely find it very difficult to achieve success with this program. You will need to think on your feet and handle objections effectively.

If you prefer a more laid-back alternative for creating a profitable online business that does NOT cost thousands of dollars, click below and find out why it's my favorite program for beginners.
What is Elite Closers?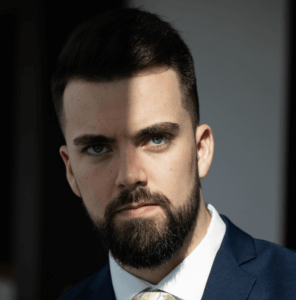 Elite Closers is a training course on becoming a remote closer. Your job is to finalize a sales transaction.
Your job is to handle the final stages of a sales transaction, particularly in contexts where sales are conducted over the phone or online.
In most cases, you will be selling high-ticket products that cost thousands of dollars. Handling objections and dealing with them effectively will make or break your new venture.
If you can handle the top four objections that most people have and learn how to turn it around into something positive, you can earn good money as a closer/setter.
Believing in your product, timing and logistics, spouse objection handling, and convincing prospects that investing that much money is WORTH it are the key four ingredients needed to become a successful closer.
Elite Closers do not use scripts. The members inside are taught to think on their feet and always adjust their lines in accordance with the current situation.
Never assume what a client means when they object. Always ask, "What do you mean by that" to adapt your response based on their answer.
Is Elite Closers a Scam?
Elite Closers is NOT a scam. It's a legit training program created by Gentry Chidester. A multi-millionaire with a bunch of successful businesses and companies.
He's closed over 12 thousand live sales calls and has a ton of experience in the field. He is more than capable of teaching beginners and even experienced sales reps how to become good at remote closing.
Gentry Chidester is also the brother of Tanner Chidester. Both brothers are very successful business owners in the field of sales and marketing.
Out of 123 reviews on Trustpilot for Elite Closers, only a couple of them are negative.
Holly complained that she did not get a refund. The team replied to her stating that she did not meet the requirements for a refund.
Apparently, she used personal circumstances as a reason to get a refund.
Almost all other reviews are very positive.
Greta seems very happy with the course. "I would highly recommend this company to anyone looking to level up their career! You will learn all the necessary skills to succeed."
In my opinion, this opportunity is for naturally outgoing people who are very good talkers. It's also a full-time position with no potential for passive income.
The more hours you put in, the more money you could potentially make.
See This: How I Earn Passive Income Online (Cost Effective Alternative)
How Much Does Elite Closers Cost?
Elite Closers costs at least $5,000. You may not have to pay all at once. They have multiple payment plans available to you.
This price tag is at the lower end of things. It's entirely possible to end up paying more than that over the course of a few months.
Can You Get a Refund?
Yes. You can get a refund within 14 days of purchasing the course. As long as you do not finish more than 25% of the content. They can track this stuff.
What I Like About Elite Closers
1. They Will Work With You As Long As You Do Your Job. If you can keep a closing rate of 30%, they will keep looking and finding work for you.
2. Lucrative Opportunity. This can be a great way to replace your nine-to-five. For the right person.
3. Gentry Chidester is Legit. He has a ton of experience with sales and closing.
What I Don't Like About Elite Closers
1. It's Expensive. You will have to invest over five grand into this venture, with NO guarantees that you will make them back at any point in the future.
2. It's Risky. You could lose your investment if this turns out to be more difficult for you than you expected.
3. Not The Best Alternative For Beginners. In my opinion, this is not the best way for a beginner to start making money online.
Being a remote closer can be a very demanding job. Most of your calls will be high-pressure. You would have to dedicate all of your free time to this.
That's why I think that there is a less stressful, cost-effective, and beginner-friendly way to start a profitable online business.
On the next page, I will show you the simple system I use to bank up to $1K per SINGLE sale using other people's products and services. No sales calls ever.