Welcome to my e-farming review. This is a method that Igor Kheifets uses in his online business and is why he no longer works a retail job, has no boss, and makes more money than he knows what to do with.
Kindly enough, he is willing to teach people like me and you EXACTLY what e-farming is and how anyone can take advantage of this before more people catch on.

Igor found out about this method while attending a Tony Robbins event. 

After realizing what an incredible opportunity this is, he scoured the internet until he stumbled into a small group of people who were making 6 and even 7 figures with e-farming.
They weren't celebrities or people with big influence and a large audience. They were everyday men and women who figured out how to get started with e-farming without any money, web design skills, marketing skills, and without previous experience.
So he got a loan and paid for a training program that teaches just that.
Within a couple of weeks, he started getting checks in the mail. Having another source of income, he was finally able to live a little.

Within a few short months, he had multiple streams of income bringing in thousands of dollars a week.
What is E-Farming?
E-farming is building a database of people who ask to be kept informed, via email, about products and services that could benefit them. In other words, it's an email list of potential clients and buyers.
Companies are willing to pay a lot of money to access these databases. Igor knows this, which is why he is now one of the biggest names in the list building game. 
Here's how this works. Do you know how social media influencers get paid by businesses to post on Instagram, Tik Tok, and other platforms? 
But did you know the same businesses are paying even more money to e-Farmers, like Igor, who don't even have any social media presence in exchange for just 10 minutes of work? 
While nobody likes having sales pitches pushed on them on social media, people love reviewing and acting on offerings they receive in their email inboxes.
Is E-Farming a Scam?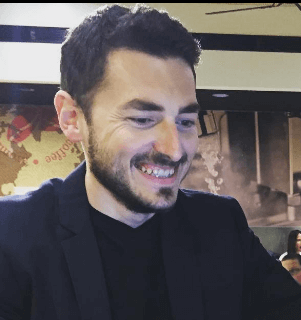 E-Farming is not a scam. It's a legit business model that can yield great results if done correctly.

Anyone who wants to make money online and sell stuff to people can benefit from this method.
You can be a product creator, affiliate, or service provider and NOT be limited to just selling data to companies.

With e-farming, you are collecting people's emails and adding them to a database.
Grab Igor's 30 Day E-farming Challenge Here!
Every single person on that email list has agreed to be kept informed of any new products or services they may find useful.

It's the opposite of spam. That's precisely why it works so well. 

Alternative: Compare This Simple High Profit System With E-Farming