Welcome to my Thomas Garetz review. In 2023, his net worth is estimated at over $1M. He is a seven-figure business owner with a significant online presence in the make-money-online niche.
His main source of income comes from his Youtube channel. That's where he gets a lot of organic traffic and monetizes it with various business models such as affiliate marketing and sponsorships.
He is also the proud owner and CEO of Thomas Garetz LLC. A company that sells paid online training programs. In his own words, Thomas is recording his own journey as he moves up the ranks in business and wealth generation.
Before diving into making money online, life wasn't that great for him.
Who is Thomas Garetz?
He spent six years of his life trying to give up some VERY bad habits. One day, he stumbled upon an interesting video on Youtube. Thomas resonated with the guy on the other side of the screen and realized there is a different way of doing things.
That's when his passion for creating an online business and helping others achieve success became a real driving factor in his life. Now, his Youtube channel has over 15 million views and nearly half a million subscribers. 
It's safe to say that a lot of people find incredible value in his videos. 
What is Thomas Garetz's Net Worth?
Thomas Garetz has a net worth of over $1M. That's calculated from his combined streams of income, including his Youtube ad revenue, affiliate marketing income, paid courses, sponsorships, and brand advancement.
It looks like his main focus right now is on promoting a couple of affiliate programs and his own course via organic methods. Mostly on YouTube.
Is Thomas Garetz a Scam?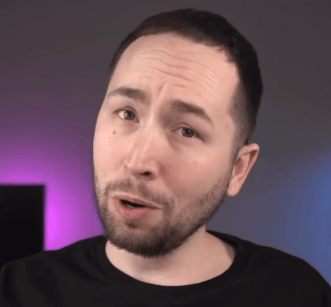 Thomas Garetz is NOT a scam artist. He is a legit internet marketer and content creator with a huge following. He managed to amass so many followers by constantly uploading high-quality, educational videos that help people make money online.
He is very good at teaching others how to create faceless Youtube channels and monetize them via ads. He's also a very skilled affiliate marketer with a lot of experience in the field.
Thanks to his contributions, platforms like Legendary Marketer keep getting tons of traffic and sales.

Next: Youtube is The Second Largest Search Engine. Here's How I Make a Full-Time Income Using The First (No Paid Ads Required)
What Can You Learn From Thomas Garetz?
Thomas Garetz is an expert at making money with Youtube videos and affiliate marketing. This is where you can learn a lot from him. All of the free content available online and posted by him can teach you tons of different ways to make money online. 
His approach is very effective in earning affiliate revenue. He creates educational and high-quality videos showcasing REAL ways to earn from home and recommends useful tools and software along the way.
He leaves his affiliate links in the description and encourages his viewers to make a purchase. Most people who are serious about leveraging some of what he talks about online know the importance of using these additional tools and will likely buy them. 
One thing you can learn from him is that, if you want to make money online, you need an audience that shares similar problems and offers effective solutions to these problems.

See This: The Simple System I'm Using to Earn Up to $1K From a SINGLE Sale Using Other People's Products (No Paid Ads)