Keywords are Everywhere
                                           Research For Quality Keywords On the Jaaxy Dashboard for FREE
---
Try This Online Keyword Research Tool for FREE.
---
Whenever you search for something on google, within the first few pages at most, you have already found what you're looking for. Regardless of what you searched, it can be literally anything from buying an expensive watch to the nearest McDonalds
Whatever you searched for it is essentially a keyword and if popular enough, then rest assured that websites are competing against each other for first page rankings.
Properly using your keywords to suit the SEO (Search Engine Optimization) needs of Google can be the difference between your online success or failure.

In this article, I am going to show you how to research keywords and implementing them to your website.
The first thing that you should realize is that when you write something and publish it on the internet PEOPLE are going to see it, not the search engine itself.
Sounds simple, but sometimes we tend to forget the things that are right in front of us.
Basically, you need to write FOR the people, not the machines, but you do need to follow some rules so that the search engines can recognize that you are useful to the ones who go to your website AKA your traffic.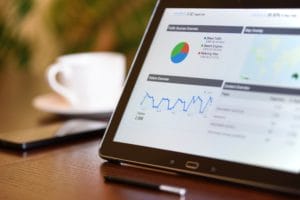 ---
How to do keyword research the right way
---
The most important part of your research on keywords should be figuring out how popular it is and how many people are looking for specific things related to that keyword.
You can do that with ease by going to google trends. If you don't know what that is, simply type the keywords "google trends" on google.
Over there you can find out if people are looking specific keywords but you will not be able to see details such as how many of your competitors are fighting for that first page google rank. Another alternative to proper keyword research is Jaaxy. A free online keyword research tool.
Jaaxy offers an exclusive service, enabling you to see the number of traffic that you can get if you rank all the way to the first page so you will know if its worth it or not.
Another feature of Jaaxy is that you can see the number of competing websites ranked on google for the exact same keywords that you are researching.
It will also give an SEO Score based from 0-100 (The higher the better) So that you will know if you stand any chance against your competitors and whether to go for that keyword or look for another one.
---